New Limits Sought By Feds On Oil Drilling In Greater Sage-Grouse Habitat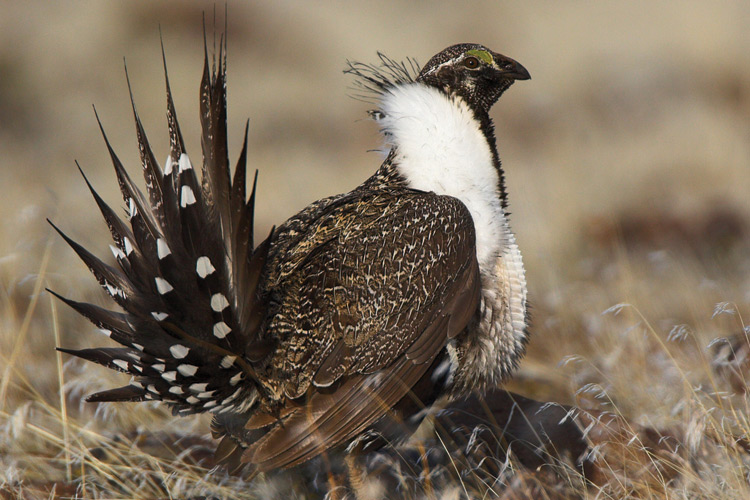 Oil and gas development in parts of northwest Colorado and across the West would be limited under a federal plan released Thursday to protect the greater sage-grouse. 
The plan may help keep the greater sage-grouse off the Endangered Species List; it once numbered in the millions, but now has dwindled to 200,000 to 500,000 birds. The U.S. Fish and Wildlife Service must decide whether the bird warrants protection by Sept. 30, 2015.
State and local governments, including in Colorado, and the energy industry, argue a listing would be devastating to rural economies. 
However, Gov. John Hickenlooper says he's "cautiously optimistic" about the plans. He added that he still supports state-led efforts over federal mandates. "Colorado has found that incentive-based approaches in combination with regulation are the most effective," he said in a statement.
Sen. Cory Gardner (R-CO), on the other hand, says the federal plans will have "major negative economic impacts," in a statement of his own. "They would significantly hamper access to public lands for sportsmen and other recreational users," he said. 
The plan would limit new "surface disturbance," including oil development, on 2,656 square miles of Bureau of Land Management and National Forest Service land in northwestern Colorado with the aim of conserving greater-sage habitat. 
(Courtesy Bureau of Land Management)
The plan would honor all existing rights, including for oil and gas development, the BLM said. 
You care.
You want to know what is really going on these days, especially in Colorado. We can help you keep up.  The Lookout is a free, daily email newsletter with news and happenings from all over Colorado. Sign up here and we will see you in the morning!