Aspen's Once Pioneering Affordable Housing Program Shows Its Age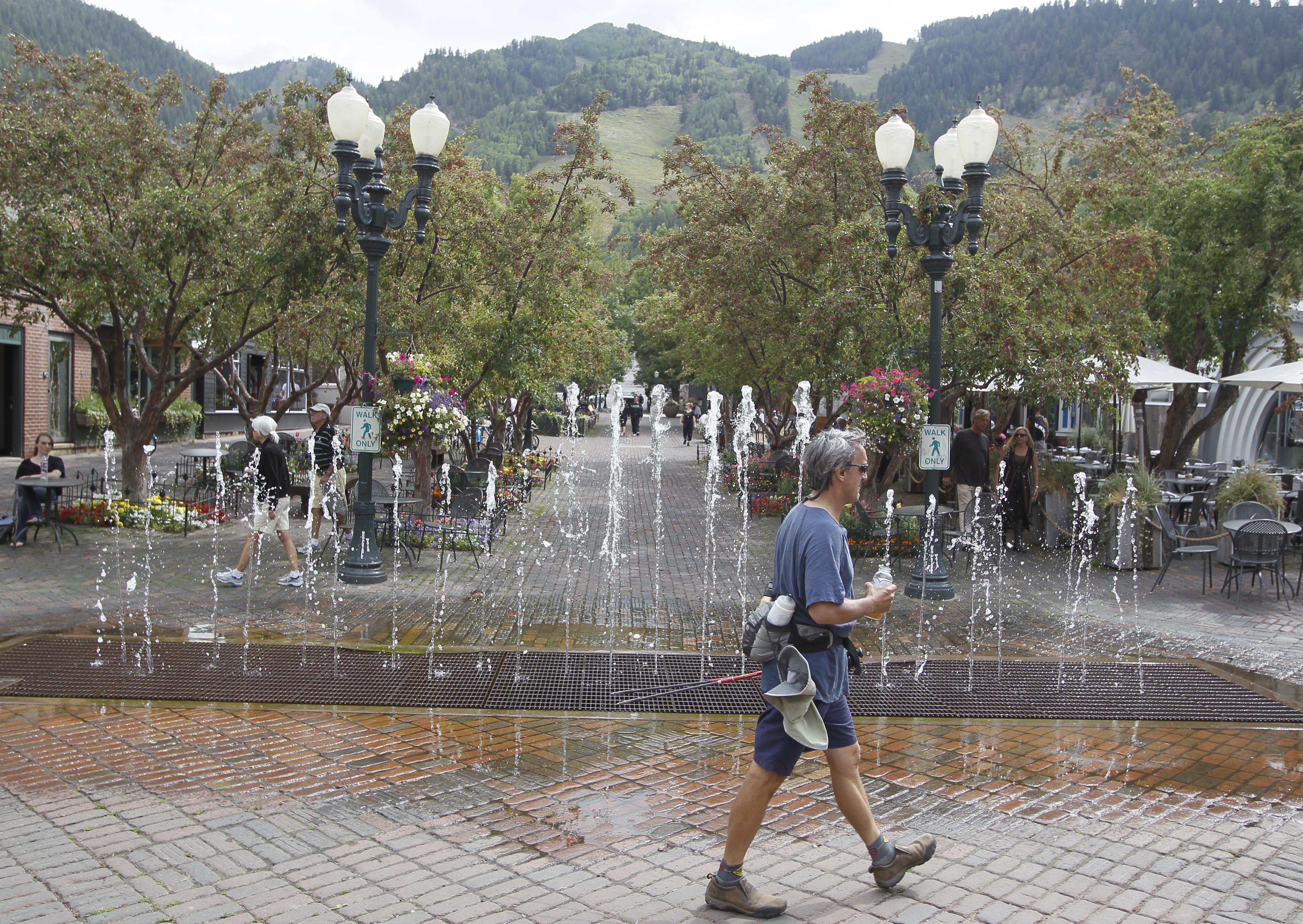 Some people might see Sara Garton, a 74-year-old former copy editor, as a threat to Aspen's affordable housing system. She's lived in her one-bedroom condo in an affordable housing unit for 30 years.
And she has no intention of moving out.
"We are in what we call the black hole of affordable housing," she said.
"I can't afford this lifestyle in New Castle," she added, referring to a town more than an hour away on Interstate 70 with much lower real estate prices.
Aspen has one of the craziest housing markets in the country, where more than half of the population lives in affordable housing. A double-wide trailer can sell for $1 million.
City leaders recognized decades ago that housing prices were growing exponentially. So they created an affordable housing program that's now showing its age. What started as workforce housing in the 1970s is increasingly becoming retirement housing, raising fundamental questions about the program.
Take Sara Garton's case. Her Aspen condo could sell on the open market for $1 million. But because it's part of the affordable housing program, she estimates she could only get about $170,000 for it. So why would she sell?
There isn't a retirement home here, and she doesn't want to leave the city she's called home for decades.
A 'Ticking Time Bomb'
Aspen is a town where fund managers drive Ferraris and bartenders get around on bicycles. The program was built so both could live here.
"The people who created the program back in the 70s they never thought they were going to get old," said city councilman Adam Frisch. "And they never thought the buildings were going to get old."
Frisch said Aspen was ahead of its time developing affordable housing. Other resort towns like Jackson Hole, Wyoming copied a lot from it. But he said controlling the price of half the city's homes has had unintended consequences.
"When you have an unlimited demand for something and you put a capped price on it, regardless of what it is, market forces get out of whack," Frisch said.
(Courtesy Flickr user Gina Collecchia/Creative Commons)
Most of the owner-occupied affordable housing units were built decades ago, and many haven't been maintained. Everything from the plumbing to the paint needs work, but there's little incentive for condo owners to renovate since the price is capped and they won't realize any big gain from the improvements. Plus, there can be up to 60 bids on a property, selling it "as is."
Then there's the looming problem of retirees. Half of residents in Aspen's affordable housing units are 10 to 20 years from retirement. It's unlikely they'll leave to free up that space for young workers and families.
"It's a ticking time bomb," said Mike Kosdrosky, who runs Aspen's affordable housing program. "If we're not going to address it then we're going to be in a world of pain 10 years down the line."
Game Of Chance
Aspen's restrictions on new development limits the space to build many new units. Getting housing in Aspen can be a matter of luck. To get a coveted unit, you have to win a lottery.
"The old way of the lottery used to be ping pong balls, and they used to do it in a very public way in a big ballroom at the local hotel," said Kosdrosky.
Now it's more humane, done by computer. It still leaves people like Christine Benedetti, a freelance journalist, on the outside looking in. She's been a lottery loser for years, and she worries that a system setup by baby boomers is merely serving baby boomers.
"I think it's uncomfortable for a lot of people when you start talking about retirees and moving them out, because those people who built this community get very defensive rightfully so," said Benedetti, who formed a group called Next Generation Advisory Commission to advocate for the younger generation.
She isn't pushing to kick retirees out, but she'd like to see empty-nesters be able to seamlessly move to smaller units.  
The fact that people have to win a lottery to get a basic housing bothers Vince Savage. He's a psychiatrist who runs the homeless day program in Aspen. The region has a serious suicide problem, nearly four times the national rate of suicides, according to the Valley Health Alliance.
Savage said a person who loses the housing lottery in Aspen, can spend hours each day commuting in their car.
"You get this isolation factor going on," said Savage. "And isolation does have an effect on depression and suicide.  That's one thing that may not get talked about as much here is how isolating the economic factor is."
Savage said many of the people who can't find a place to live drive by $10 million homes, some of which are only filled for a couple weeks during the winter holidays.
You care.
You want to know what is really going on these days, especially in Colorado. We can help you keep up.  The Lookout is a free, daily email newsletter with news and happenings from all over Colorado. Sign up here and we will see you in the morning!