Frontier Airlines Preparing For IPO, Report Says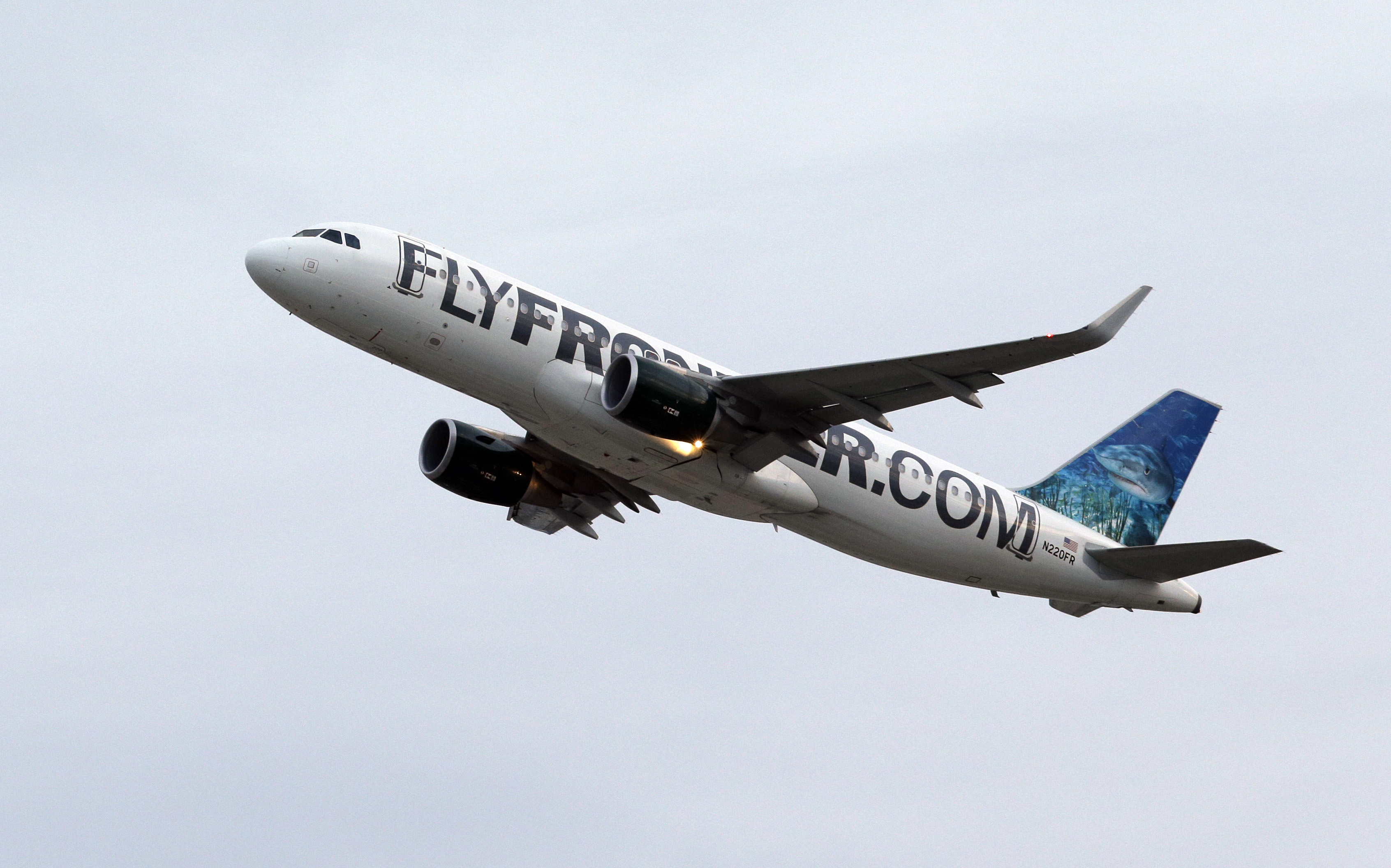 Denver-based Frontier Airlines is moving toward becoming a publicly traded company, The New York Times reports.
Frontier has hired Deutsche Bank, JPMorgan Chase and Evercore to manage its IPO, the newspaper said. It cited anonymous sources.
An IPO would be a significant step for the airline (which had declared bankruptcy in 2008), allowing it to raise millions of dollars. As the Times writes:
Frontier is aiming to raise about $500 million in the deal, the people said. That would imply a valuation for the company of about $2 billion. Frontier had an official "bake off," where banks were interviewed for a role in the offering, late last year, one of the people said.
Frontier declined a request for comment. Its current owner is Indigo Partners, an investment firm.
New management took over the company a few years ago and moved it to an ultra-low-cost model, where passengers are charged for "ancillary" services like carry-on bags and snacks. It's an approach that has worked, said Michael Boyd, an aviation industry consultant based in Evergreen.
"They have a solid model today, and they have a solid vision today," Boyd said. "If they're going to offer stock in their company there's going to be people lined up for it."
Frontier's model relies on keeping their planes in the air as many hours per day as possible, air industry journalist Jack Nicas told Colorado Matters in an 2015 interview. But that strategy can leave them vulnerable to massive delays when bad weather hits the airline's main hub in Denver.
Such an incident hit Frontier hard in late December when the airline canceled 275 flights nationwide following frigid temps and a snowstorm. But Boyd said such incidents are relatively rare.
"What we don't hear about is the other 99 percent of the time when Frontier is throwing airplanes into the sky and saving consumers hundredsof millions of dollars," he said. "That more than offsets one or two meltdowns at DIA."
If Frontier does go public, it may soon merge with another low-cost carrier like Spirit Airlines. Indigo Partners' Bill Franke raised that possibility in early 2015.
You care.
You want to know what is really going on these days, especially in Colorado. We can help you keep up.  The Lookout is a free, daily email newsletter with news and happenings from all over Colorado. Sign up here and we will see you in the morning!