Rocky Mountain Food Report: Paravicini's Builds Up With a New Rooftop Bar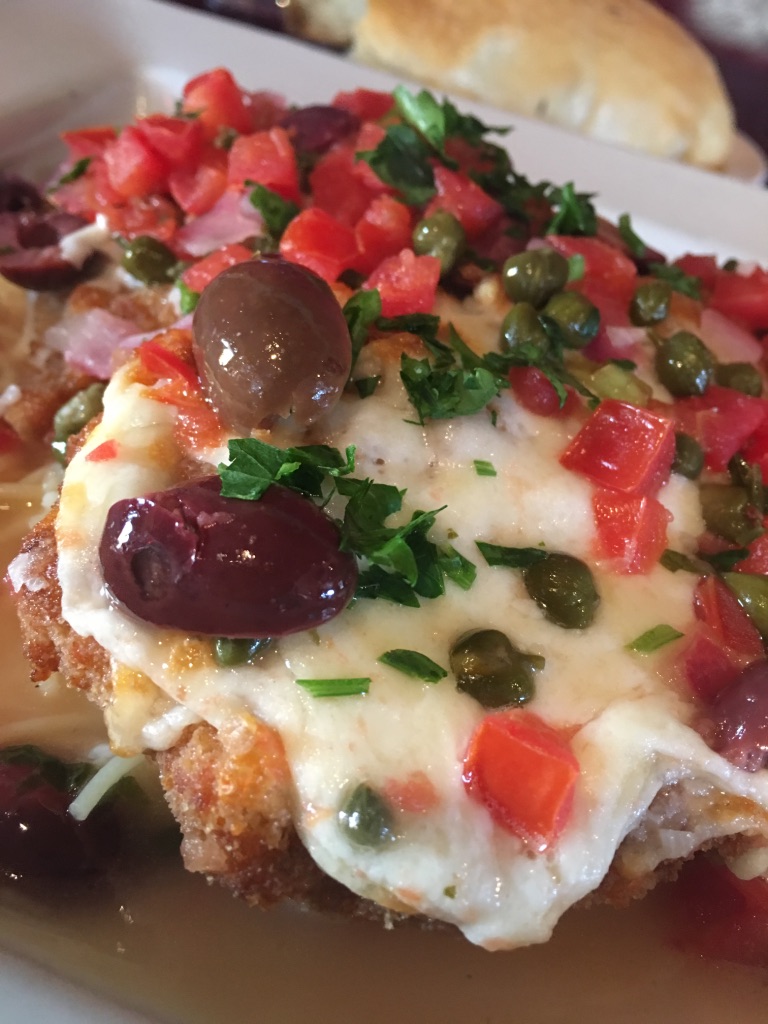 Paravicini's Italian Bistro has been a staple in Colorado Springs since 2003, and owns the title of "Best Italian" restaurant since 2005. Chef proprietor, Franco Pisani says his "success is from the ground up," and now plans to keep growing his concept skyward with a rooftop bar to open in May.  
Appropriately named Sopra, which translates to "above," the free-standing entity will offer a comfortable space for Paravicini's patrons to wait, enjoy sharable plates and gives Pisani another kitchen to accommodate for new, creative dishes.
"Sopra is an antipasti, wine bar with classic, modern Italian," says Pisani. "I wanted a before and after dinner restaurant for someone that wants something lighter. Charcuterie, cheese plates, different appetizers I've seen in my travels. The concept is shared plates, a bottle of wine, and that's a date night."
Although Pisani promises to include some Paravicini's favorites, the Sopra menu will feature unique items they're unable to execute downstairs.
"We're going to do a meatball stuffed with fresh mozzarella, topped with a four-cheese mixer, broiled under the oven so you have a nice top, like frosting on a cake," says Pisani. "We're going to have a little bit more fun upstairs and put a crazy spin on stuff."
Sopra's menu will have options like an Italian version of shrimp and grits made with polenta. A caprese stack with eggplant, beets, fresh mozzarella and a balsamic glaze. Hand formed Ricotta cheese with local honey, toasted pine nuts, fresh basil, cracked sea salt and black pepper.
We got to try the arancini, stuffed with mozzarella, peas and risotto in a pesto cream sauce.
Pisani astutely recognizes the important role that the sharing economy plays in today's business model, which easily lends itself to the tapas style dining experience he intends for Sopra.
"Millennials love to share," says Pisani. "They share their cars, their houses, even their food."
Pisani speaks to his Italian roots with fervor, so we can still expect satisfying and substantial portions.
"This is just like being on Mulberry Street, this is East coast Italian," says Pisani. "I won't go against who I am and I don't do anything small. I don't think I've ever done a one bite dish in my life. If you ever see me with tweezers in my hand stab me right in the eye with them. My tweezers are called tongs because I don't get the concept of one bite meals."
The bar side of Sopra will feature a 100-bottle wine list and classic cocktails made with Colorado spirits. "You can start with a bottle of wine and carry it down here to Paravicini's," says Pisani. "Or get a Manhattan made with Axe & the Oak whiskey."
The historical buildings that make up Old Colorado City are an ideal canvas for structural growth to span upwards. With tourism season and summer around the corner, an open space to enjoy appetizers and drinks feels like a natural next step.
Pisani talks about his fellow business owners in OCC like they're family and believes that the revitalization of the Westside is beneficial for the entire community.
"The Westside is a tight knit group," says Pisani. "A bunch of great restaurants that all work together. Maybe Paravicini's then 2South for a glass of wine, or a cocktail at Alchemy while we're on a wait. That's the synergy of Old Colorado City. Leave your car in my lot, walk down the street, there are ten great places for you to have a meal tonight. It's all about taking care of people and they remember that. Paravicini's really loosely translates to 'for the neighborhood. Para meaning for, vicini meaning vicinity."
Pisani believes that OCC eateries are all a part of something bigger and is careful not to infringe upon the place setting that they each hold. Instead he encourages a gradual evening of eating and drinking to really appreciate all the area has to offer.
"We all have our niches and we want to stick to them," says Pisani. "You could put together your own little walking tour. We've done a couple progressive dinners in the past and we'll probably bring those back in the fall. We're all great friends and there's enough for everybody."
Pisani references the transitions OCC has experienced and is eager to bring some of the luster back to his side of town.
"I'd like to get some of that motif business that left," says Pisani. "Maybe there's some Westsiders who are looking for that adult place again where you can smoke a cigar at night and have some food and wine with it. We're all about taking care of the guests and creating an experience."
Pisani isn't interested in recreating another Paravicini's on top of the existing restaurant or building a franchise. He wants to solely expound upon what he has already done and offer Colorado Springs yet another version of his Italian expression.
"I love the Westside so much and it's going to compliment my restaurant down here," says Pisani. " I walk this street everyday smoking a cigar, saying hi to other merchants. I feel like the Pope of Greenwich village. I could've put another Paravicini's somewhere else but I have no desire to try and duplicate this."
91.5 KRCC is partnering with The Rocky Mountain Food Report to present stories from their website about previews of new restaurants, updates on longtime favorites, dinners, pop-ups and more as they cover the Pikes Peak region's food scene. 
You care!
Southern Colorado is changing a lot these days. We can help you keep up. Sign up for the KRCC Weekly Digest here and get the stories that matter to Southern Colorado, delivered straight to your inbox.