Denver Homeless Lawsuit: Both Sides Push Judge For Pre-Trial Ruling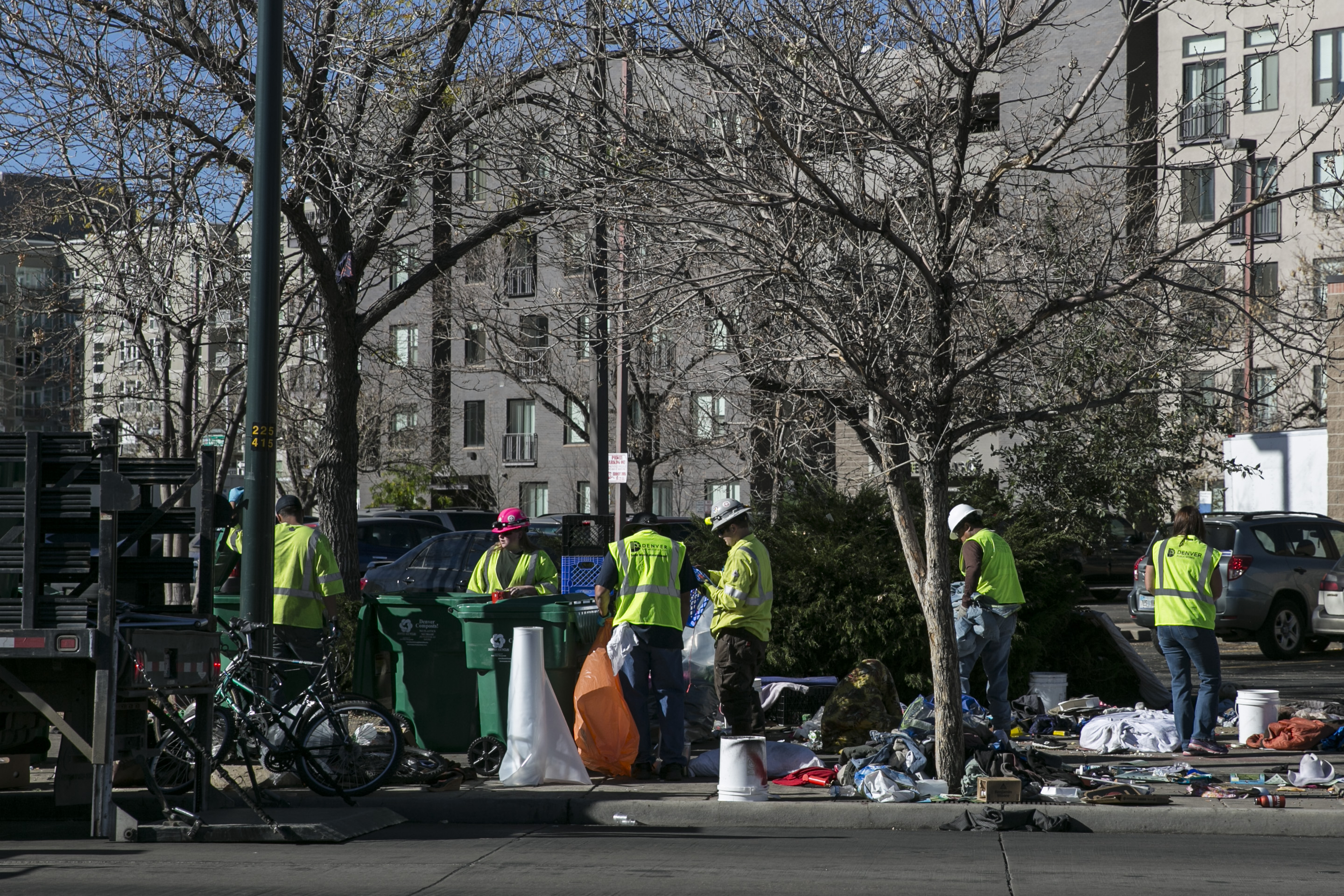 Posted 4 a.m. | Updated 1:30 p.m.
Both sides of a class-action lawsuit over Denver's homeless sweeps are asking a judge to rule in their favor before the case goes to trial.
Jason Flores-Williams, who is representing the city's homeless population, filed a motion for summary judgment Monday morning. The Denver City Attorney's office filed its motion later in the day. 
"It will be up to the court to determine what the evidence shows and whether either side is entitled to judgment without a trial," the City Attorney's office said in a statement early Monday.
Flores-Williams argues everything they've collected through the discovery process is so compelling that the city cannot win.
"We knew it was bad," Flore-Williams said of the evidence he's obtained, including emails and depositions from city officials. "We didn't know it was this bad."
The lawsuit alleges that city crews violated the Fourth and 14th Amendments — protection against unreasonable search and seizure and right of due process — of the U.S. Constitution when they cleared homeless camps multiple times over the last year or more.
"The city strategically waited for times that no one would be watching to go in, and under the cover of night, displace the homeless, take their property from them and trash it," Flores-Williams said.
City officials have disputed that in the past, saying clean-up crews separated trash from personal belongings and moved the latter into storage facilities.
But Flores-Williams said his clients have declared, under oath, that police officers and clean-up crews trashed their belongings with no warning. And a police officer Flores-Williams deposed stated that city crews "discarded" items left behind after a camp was cleared in July 2016.
Previously, city attorneys have said the homeless camp sweeps "were consistent" with due process rights.
You care.
You want to know what is really going on these days, especially in Colorado. We can help you keep up.  The Lookout is a free, daily email newsletter with news and happenings from all over Colorado. Sign up here and we will see you in the morning!