Suspected Thornton Walmart Shooter Makes First Court Appearance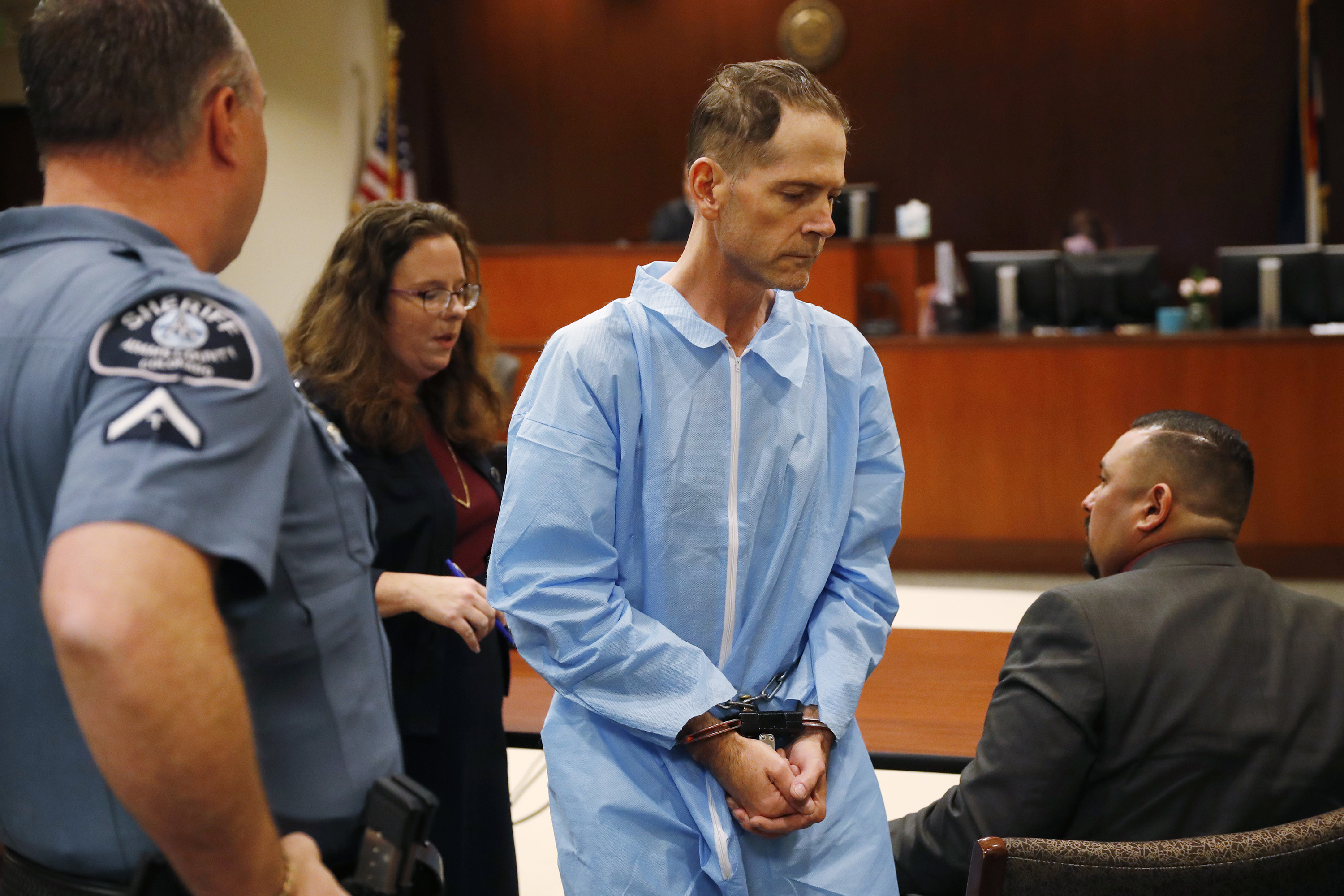 The man suspected of opening fire at a Walmart in Thornton and killing three people made his first appearance in Adams County court Friday.
At an initial advisory hearing, 47-year-old Scott Ostrem was told he is being held on investigation of first degree murder. Ostrem sat alongside his public defenders while a judge read him his rights. Ostrem was periodically asked if he understood, to which he replied with a quiet "yes."
Ostrem's public defender, Emily Fleischmann asked the court to order law enforcement to re-seize the Walmart where the shooting occurred so the defense could conduct their own investigation of the crime scene.
"Well judge, my concern is that they already let it go without giving us access and my concern is the destruction of evidence," Fleischmann said. "So I think the police can re-seize the scene to prevent the destruction of evidence in this case."  
Judge Ted C. Tow denied the request and said he did not have the power to re-seize Walmart.
District Attorney Dave Young asked for a delay to file charges against Ostrem. He said considering the nature of the crime and that he had only recently been taken into custody, an extension was reasonable.
"This is a matter where an individual is accused of going into a shopping center and shooting at numerous people," the D.A. said. "We've got to identify those people to figure out what charges we're going to file. This isn't a simple matter of one first degree murder count."
Judge Tow also denied this request and ordered for charges to be filed Monday afternoon.
Prosecutors say Ostrem allegedly walked into the Walmart on Wednesday and opened fire at random. The shooting claimed the lives of 52-year-old Pamela Marques, 66-year-old Carlos Moreno and 26-year-old Victor Vasquez. Marques and Moreno were both grandparents, Vasquez was a father with another baby on the way.
You care.
You want to know what is really going on these days, especially in Colorado. We can help you keep up.  The Lookout is a free, daily email newsletter with news and happenings from all over Colorado. Sign up here and we will see you in the morning!