Democrats See 2017 Wins As Momentum For 2018, Including Colorado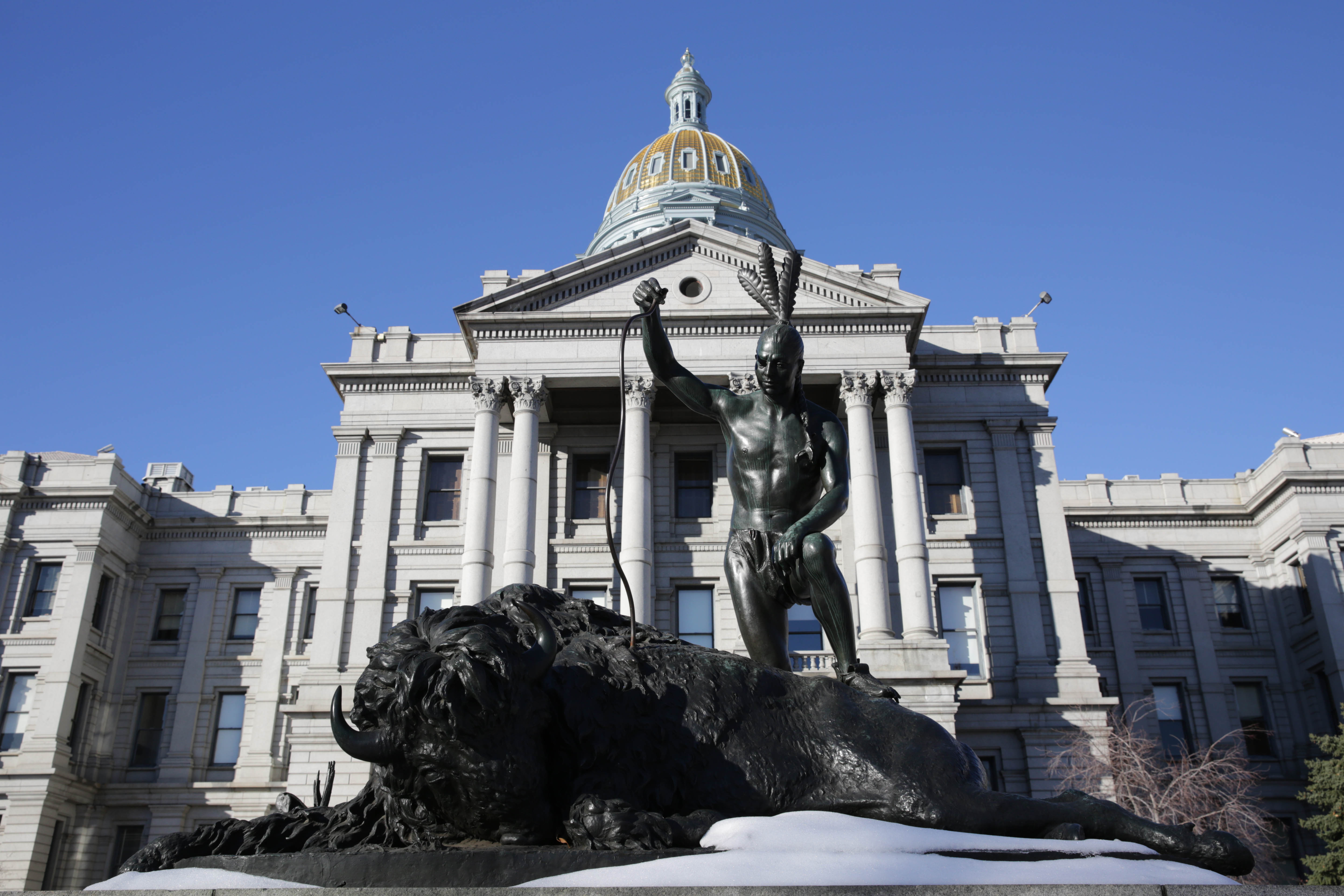 Sweeping Democratic victories in Virginia and key gains in other 2017 state legislative races have lifted Democratic hopes of even bigger wins in next year's midterm elections, as they seek a greater voice in how political districts will be redrawn for the decade to come.
Democrats won the governors' offices in Virginia and New Jersey on Tuesday, erased a previously dominant Republican majority in the Virginia House of Delegates and won a special election that gave them control of the Washington state Senate.
All told, Democrats flipped about two dozen state legislative seats around the country Tuesday and have now gained at least 30 seats previously held by Republicans since President Donald Trump won election last year, reversing several years of Republican momentum.
"In general, this is a rebuke of Republican governance of states," said Jessica Post, executive director of the Democratic Legislative Campaign Committee. She added: "The other thing it said is we can win all across the country."
The fight for control of legislative chambers matters not only for policies on health care, taxes and education, but also because the legislature in most states determines how future congressional and state legislative districts are drawn. The next round of redistricting will take place after the 2020 Census, and both parties are focused on controlling as many states as possible by then.
Republicans swept to power in many states in the 2010 elections, just in time to use their new authority during the last round of redistricting. Since then, Republicans have gained more than 900 state legislative seats nationwide.
This year's Democratic victories are "a very small step forward" by comparison and have largely come in "seats, that by all rights, they probably should have had already," said Matt Walter, president of the Republican State Leadership Committee.
Heading into Tuesday's elections, Republicans controlled more than two-thirds of all state legislative chambers, including full control of both chambers and the governor's office in about two dozen states. By comparison, Democrats had complete control in only a half-dozen states. Just five states had legislatures where each party controlled one chamber, and several of those involved bipartisan coalitions.
During the past year, Democrats have launched a coordinated effort to chip away at Republican dominance from lower-level offices on up. It's been aided by the National Democratic Redistricting Committee, which is chaired by former U.S. Attorney General Eric Holder.
Democratic Party leaders pointed to Tuesday's results as the fruits of their revamped strategy.
Democratic National Committee Chairman Tom Perez told reporters on a conference call that 33 groups worked in Virginia to help elect Democrats, doubling the number of voter contacts from four years ago. Various Democratic entities poured millions of dollars into races there and elsewhere.
Democrat Ralph Northam won the Virginia governor's race, and Democrats whittled the Republicans' 66-34 House majority down to a near even split with several races still too close to call. Most of the Democrats' gains came in districts that had voted for Democrat Hillary Clinton over Trump in last year's elections.
The Democratic legislative candidates were aided by a large voter turnout in the governor's race. Anti-Trump sentiment motivated lot of voters who previously didn't take an interest in governor's races, Republican consultant Chris Jankowski, an architect of the GOP's 2010 REDMAP redistricting project, told attendees Wednesday at a Harvard University redistricting conference.
Democrats would have won even more Virginia House seats had the districts not been gerrymandered so heavily in favor of Republicans, said Kelly Ward, executive director of the National Democratic Redistricting Committee.
"It shouldn't take tsunami-level elections in order to maybe tie — maybe — in the House of Delegates," Ward said at the Harvard conference.
Nonetheless, Democrats say the large swing in Virginia shows it's possible for them to flip other chambers next year, including the Colorado Senate, Michigan House and both chambers of the Minnesota Legislature.
Democrat Phil Murphy's victory in Tuesday's race for New Jersey governor, replacing termed-out Republican Gov. Chris Christie, means Democrats will hold the trifecta of the chief executive office and both legislative chambers, where they picked up even more seats Tuesday.
Democrats also regained control of both houses of the Washington state Legislature, when Manka Dhingra won a special election that flipped the balance of power in the state Senate. More than $8.7 million was spent on the race, including about $5.9 million by third-party groups. That made it the most expensive legislative contest in the state's history.
In special elections in Georgia, Democrats claimed three seats previously held by Republicans — all three in suburban areas.
GOP strategist Chip Lake, a Georgia-based political consultant, said Republicans "are hemorrhaging college-educated voters in the suburbs" but added that Democrats also face hurdles revealed by their 2016 losses and should be careful about celebrating too much.
For Republicans to bounce back nationally, it will be crucial for the GOP-led Congress to pass a tax overhaul and address problems surrounding health care, he said.
"Absent that, what we saw yesterday could be a precursor of what happens in 2018," Lake said.
You care.
You want to know what is really going on these days, especially in Colorado. We can help you keep up.  The Lookout is a free, daily email newsletter with news and happenings from all over Colorado. Sign up here and we will see you in the morning!