Denver City Council Committee Allows Acceptance Of Business Class Trips From DIA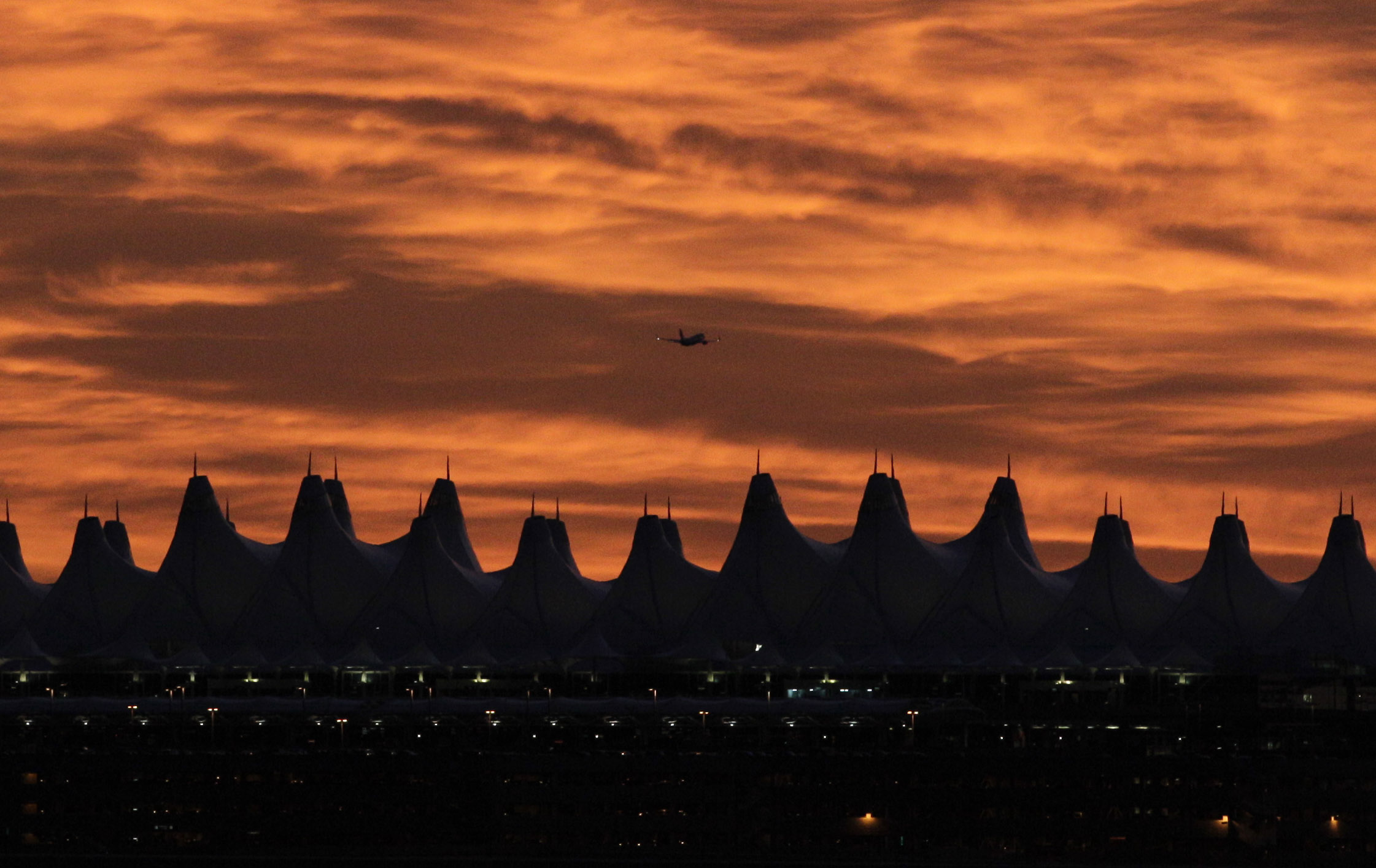 A Denver city council committee voted Tuesday to counter a recent ethics ruling and allow airport officials to provide expensive gifts, such as business class flights, to city council members and the mayor's office. The committee also approved a new reporting procedure.
All but two of the members of the committee have traveled business class on flights that cost up to $10,000 provided by Denver International Airport since 2013. The amendment to the ethics code, authored by councilman Kevin Flynn, now goes to the full city council for a vote on Monday.
"I am creating a new, brand new report that increases transparency that did not exist before, because of the public appetite that's been created by these issues," Flynn said.
The amendment to the ethics code also explicitly allows the airport to continue to provide business class flights to councilmembers at its sole discretion. Flynn's argument for a change to the ordinance is that the airport and the city are linked entities, so the city can't give a gift to itself.
This all started late last year when the Denver Board of Ethics found city agencies had the potential to influence elected officials and top staff in the mayor's office. Since the city council approves billions of dollars in contracts for the airport, the board said gifts from the airport should be subject to the same restrictions and reporting as any other outside gift-giver. That opinion appears to suggest that airport-funded travel isn't allowed, since the trips easily exceed the gift limits.
But city council member Mary Beth Susman, who also received a business class flight in recent years from DIA, was skeptical a change to the ordinance was even necessary. She said the Board of Ethics had apparently erred in its decision. Susman also noted that by requiring reporting, city council would be conceding that the trips are gifts. Mayor Michael Hancock has begun reporting trips on his gift disclosure, for instance.
Still, Flynn insisted that "without this, we would be in violation of an advisory opinion, and the Ethics Board could refer it for further action."
An investigation by CPR found that the airport has given dozens of expensive overseas trips to elected city officials from 2013 to 2017, costing a total of $426,436, sometimes before key votes involving the airport. The flights have continued since the Board of Ethics issued its restrictions. The Board says it can't investigate those trips unless someone files a complaint.
City councilmember Robin Kniech argued that these are official city business designed to help them learn important things about other cities. She voted for the change in the ordinance to allow them to continue.
"Extravagance is a different issue, and that is where the fiscal rules come in. If people want to talk about first class travel or all those things, I think that's fine," Kniech said.
Had the flights been paid for by mayor's office or city council budget, they would have been restricted to cheaper coach seats. The airport is an enterprise within the city with its own set of travel rules.
No one testified for the changes, but several groups testified against the proposed change.
"We are concerned about impacts these gifts could have on resource allocation or decision making by the city," said Amanda Gonzalez, the executive director of Common Cause. "When residents hear about elected officials going on trips that they perceive to be extravagant, images of villainous, dirty politicians arise."
You care.
You want to know what is really going on these days, especially in Colorado. We can help you keep up.  The Lookout is a free, daily email newsletter with news and happenings from all over Colorado. Sign up here and we will see you in the morning!