What's The History Of Vaccinations In Colorado?
There's a lot of news around vaccinations right now.
Measles outbreaks are popping up in New York and California. As a result, Colorado lawmakers want to address the fact the state ranks dead last nationwide in vaccination rates for kindergarten students. Public health experts have warned that makes the state ripe for an outbreak.
A bill introduced Friday aims to increase that rate by making it harder for parents to exempt their children, but Gov. Jared Polis has indicated he's skeptical.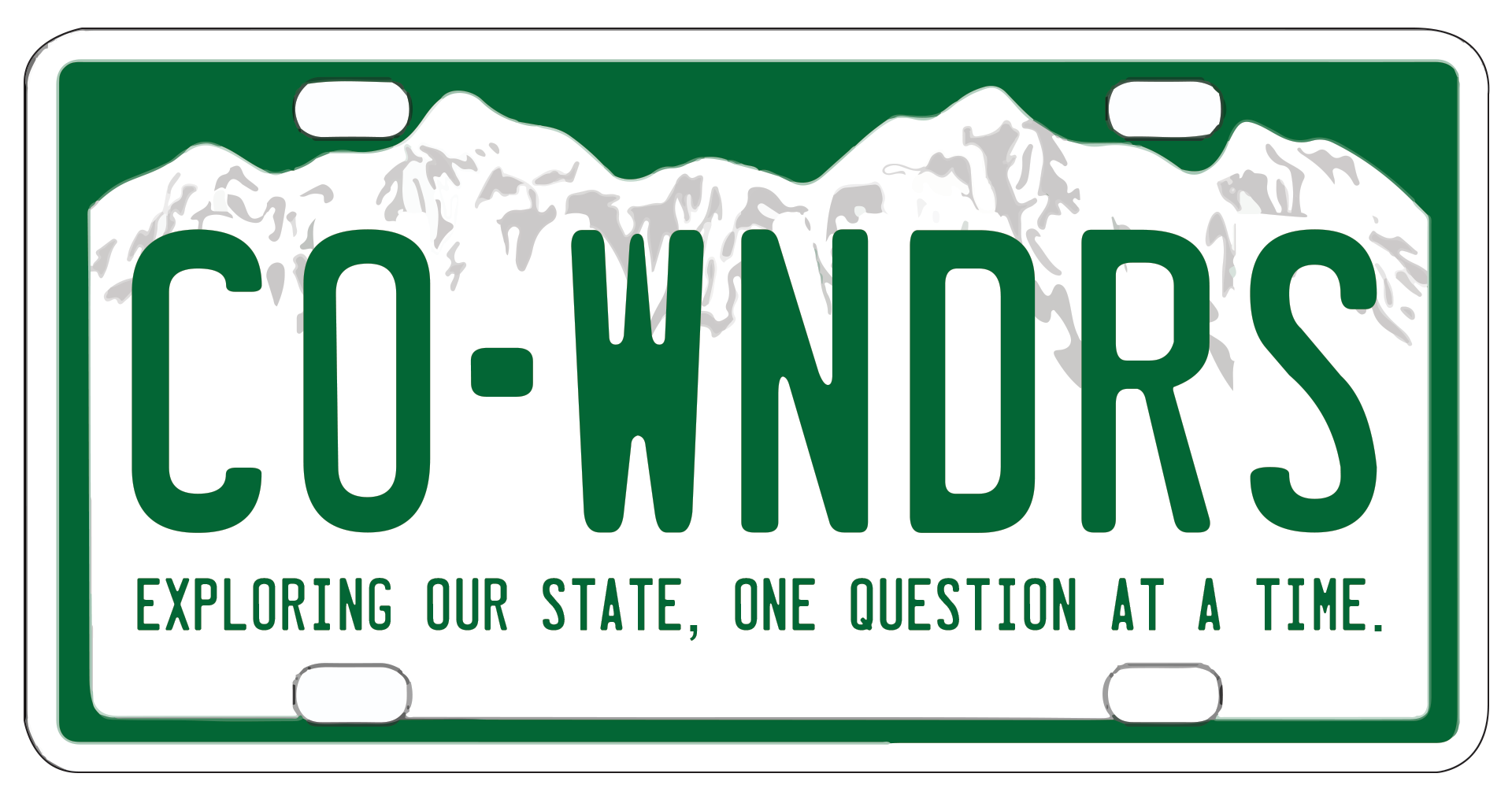 All the vaccination talk prompted Toni Freed to ask Colorado Wonders: "What is Colorado's policy on mandatory vaccinations and how did it evolve?"
Freed has a personal connection to the issue. Both her uncles contracted polio before there was a vaccine for it.
"My uncle Bob was severely negatively impacted by it, and it basically really debilitated him and crippled him for life," Freed said. "It's such a horrible disease, and it can impact you in so many ways. It wasn't just the paralysis, but it was his eyesight and hearing. Then I have another uncle who got it and he did have some paralysis and spasticity, but he was able to function much better."
Freed's father was a doctor, and she said their family got every vaccine, law or no law. Now she wonders what the state has had to say about it. To learn that history we spoke with Stephanie Wasserman, executive director the Colorado Children's Immunization Coalition.
Polio
The big vaccination story in the 20th century was polio. The highly infectious virus causes paralysis and even death if it reaches the lungs.
"Polio was a disease that made parents blood run cold," said Stephanie Wasserman, executive director the Colorado Children's Immunization Coalition. The coalition is a statewide nonprofit that aims to improve children's health through immunizations.
In 1952, the worst polio epidemic on record caused 57,000 cases in the U.S. That same year, Dr. Jonas Salk developed a vaccine, and massive field trials followed.
"It was the largest field experiment done on any medical intervention ever and involved 1.8 million children, most in the U.S., including 15,000 from Colorado," Wasserman said. "They were called 'Polio Pioneers.' "
The trial wasn't only unprecedented in its scope and size — the experiment was a double-blind process, setting the medical standard to test the safety and effectiveness of all vaccines.
By 1955, health officials could declare the polio vaccine "safe, effective and potent." Once the vaccine was widely available, polio cases in the U.S. dropped by 90 percent, Wasserman said.
"It was done with a voluntary participation of a parent," Wasserman said. "It was really before there were requirements for vaccination for school entry. Parents just lined their kids up."
A nationwide awareness campaign also helped the spread of the vaccine. One PSA even starred Elvis Presley.
In a newsreel account from Dade County, Florida, children and servicemen alike can be seen taking the polio vaccine by drinking a dose from little white paper cups.
The success of the polio vaccine even boosted the reputation of science and health officials across the board, Wasserman said. The breakthrough came during the Cold War, when fear of nuclear weapons was rampant.
"They say it actually changed the perception of scientists in public opinion," Wasserman said. "It celebrated the scientists for being able to make profound changes in the public's health and welfare."
A deadly outcome did come in the form of the Cutter Incident, when a lack of standard manufacturing protocols resulted in a bad batch. Vaccines from the improperly prepared batch caused 10 deaths and 200 cases of children with various degrees of paralysis.
But the fallout led to the United States' robust vaccine safety system that the nation has today.
"The U.S. has what's regarded as the best safety system in the world," Wasserman said.
1978: Colorado's First School-Required Immunization Laws
While the Salk polio vaccine brought inoculation to the mainstream in the U.S., a few states started mandating vaccines much earlier.
"The first state that required vaccinations for school entry was Massachusetts, and that was back in 1855, during the smallpox epidemic," Wasserman said.
Slowly other states started adopting similar laws, but even by the 1960s, "only about 20 states had these laws on the books, and they were unevenly enforced," she said.
Research in the '70s showed that the states with stricter, school-required immunization laws in place had lower rates of measles. In 1978, Colorado enacted its first school-required vaccine laws. Two years later, in 1980, every state had such a law.
Colorado had the option for medical, religious and personal exemptions from the start.
"That went into effect with the first passage of that law," Wasserman said. "It's as old as that."
The 2000s: Further Colorado Revisions
Lawmakers started strengthening Colorado's vaccine laws in the 21st century.
In 2007, legislators passed a law to set up an immunization registry. The registry tracks all the vaccines that form the backbone to the public health's immunization system.
All 50 states and territories have these registries, Wasserman said. If a person moves, or changes providers, the system can quickly access the immunization status for children and adults from their previous state. The registries help monitor outbreaks.
Another significant update came in 2014. House Bill 14-1288 required every school and licensed childcare facility in Colorado to report their annual immunization and exemption rates. That information is publicly available.
"We now have two years of data, we're about to have three," Wasserman said. "That's a really valuable way for parents to have consumer choice for daycares and schools. The next round of numbers should be out soon."
Are you curious about something in the Centennial State? Ask us a question via Colorado Wonders and we'll try to find the answer.
You care.
You want to know what is really going on these days, especially in Colorado. We can help you keep up.  The Lookout is a free, daily email newsletter with news and happenings from all over Colorado. Sign up here and we will see you in the morning!