Pack A Picnic And Go See Some Classical Music This Summer
In-demand musicians perform at Colorado venues each summer, and several  festivals across Colorado emphasize education. The next generation of classical musicians work with some of the world's best professionals and give impressive performances of their own in Aspen, Breckenridge, Colorado Springs and at other, smaller festivals.
Check out upcoming festival highlights and where to find them. You can get additional concert details on CPR Classical's events calendar to help plan your music adventure around Colorado.
Aspen Music Festival and School
AMFS is one of the oldest and renowned festivals in Colorado. Under Music Director Robert Spano, its international reputation rests on a procession of star musicians lasting eight weeks, and over 400 events featuring performances by many alumni of its prestigious music school. The school is unmatched among the world's summer festivals in size and scope, with more than 650 students ages 10-37 (average age is 22) and 130 artist-faculty who hail from our nation's finest music schools and conservatories.
Highlights: This year marks the Aspen Music Festival's 70th season. Opera diva Renee Fleming and the Emerson String Quartet are among those teaching and performing. This year's theme, "Being American," features music by greats like George Gershwin and Aaron Copland, as well as contemporary composers. The opera school presents Stephen Sondheim's "A Little Night Music" and the premiere of a new chamber opera by rising composer Missy Mazzoli.  
Bravo! Vail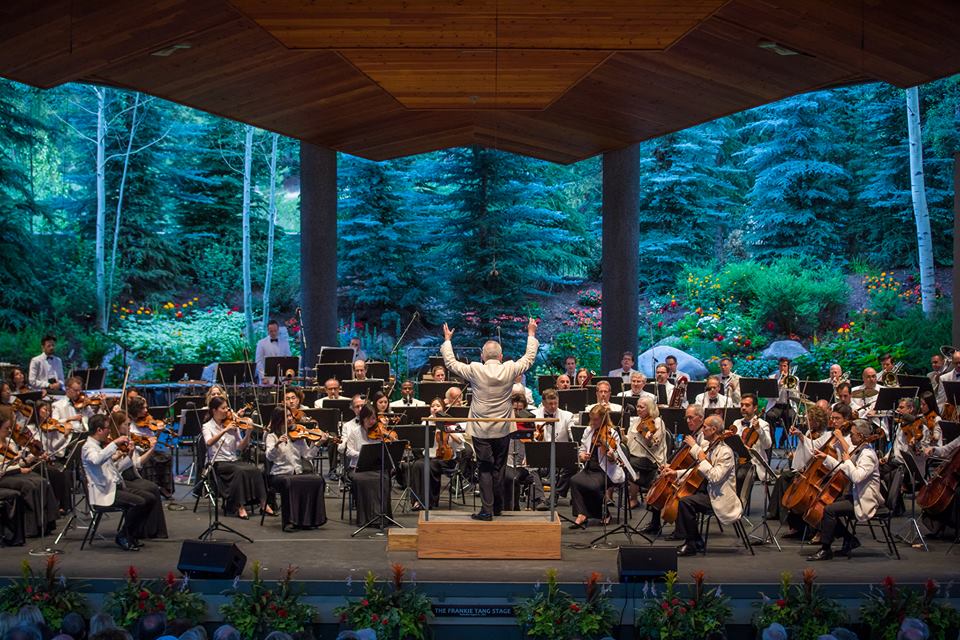 Bravo! Vail Music Festival brings more top-flight orchestras to one destination in the summer than anywhere in the country. The New York Philharmonic, Philadelphia Orchestra and Dallas Symphony each gives several performances at the Gerald Ford Amphitheater in July. The festival's own Artistic Director, Anne-Marie McDermott, doubles as a world-class pianist and features prominently. In addition to the big name orchestras, Bravo's! chamber music concerts always bring a fun twist to the season.
Highlights: The Vienna-Berlin Ensemble made its North American debut in Vail on June 20. The chamber orchestra is the brainchild of conductor Simon Rattle, who wanted to bring together the finest from two European giants of music: the Vienna Philharmonic and Berlin Philharmonic. Celebrated violinist Anne-Sophie Mutter joined them Sunday. In July, "it" conductor Yannick Nezet-Seguin leads his Philadelphians and a top-notch cast in two performances of Puccini's "Tosca." Expect full costumes and an extension of the Ford Amphitheater stage -- a first for Bravo! Vail.
Central City Opera
Highlights: After 10 years of planning, Central City Opera presents a Colorado premiere: "Billy Budd" by Benjamin Britten. It's based on the final novella by "Moby-Dick" author Herman Melville, born 200 years ago. This wrenching tragedy of innocence provides a new lens on moral, ethical and social justice issues of our own time. CCO always balances out new with beloved. This year, the hit is Giacomo Puccini's "Madame Butterfly."  
Colorado Music Festival
With performances at the historic Chautauqua Auditorium and other nearby Boulder venues, Colorado Music Festival presents works for orchestral and chamber ensembles and impressive featured soloists. Professional orchestra musicians descend upon the beautiful Flatirons from all over the country to take part in the orchestra.
Highlights: Newly appointed CMF Music Director Peter Oundjian will conduct much of the season, including opening weekend at the end of June with pianist Natasha Paremski. Pianists Jon Kimura Parker and Gabriela Montero and violinists James Ehnes and Robert McDuffie are part of the lineup of stars. Renowned author, writer and scholar Jan Swafford speaks on July 31. Gustav Mahler, a popular season-ender these days, rounds out the summer as Oundjian leads Mahler's Third Symphony with Colorado's own St. Martin's Festival Singers and the Boulder Children's Chorale.  
Colorado Symphony Summer Season 
This is technically not a festival, but Colorado's biggest professional orchestra has a schedule of summer spectacles. This year they backed tenor Andrea Boccelli at the Pepsi Center on June 21. They return to the Arvada Center for "Mozart Under Moonlight" on July 11. They also celebrate the 50th anniversary of the lunar landing of Apollo 11 on July 20 at Boettcher Concert Hall in Denver, playing music by John Williams live to historic film footage. At Red Rocks, they back popular acts like John Prine, Tenacious D, "Weird Al" Yankovic, One Republic and Josh Groban.  
Colorado College Summer Music Festival
This festival gives audiences the opportunity to hear impressive performances, and gives 54 students the opportunity to work with seasoned professionals. Advanced students in the Colorado College summer program work under the direction of Susan Grace, Scott Yoo and Virginia Barron. The festival puts on three weeks of more than two dozen orchestra and chamber concerts from these young musicians in Colorado Springs on the Colorado College campus.
This early-bird festival is here and gone by the time most other festivals get underway but CPR Classical brings you highlights throughout SummerFest on air. 
National Repertory Orchestra
The National Repertory Orchestra has been preparing talented musicians for that next leap into their professional lives for nearly 60 years. When you see a performance by the NRO, chances are you'll see the same performers in full-time orchestras within the next few years. Led by Music Director Carl Topilow, these 18-29 year-old musicians audition for a coveted spot in this 8-week program that presents two orchestral concerts every week. Tickets are very affordable and you can't beat the venue - the Riverwalk Center in Breckenridge.
Off the Hook Summer Festival
This Fort Collins festival highlights the intersection of art and science through music performances, workshops and art exhibitions. This year's festival theme is "Perception. Deception. Illusion. Confusion," exploring how creative play and manipulation in the arts can play tricks on the mind. 
Breckenridge Music Festival
The nearly 40-year-old festival orchestral concerts and music education to thousands of residents and vacationers to Summit County every year. The festival began as a ten-day musical celebration to mark the anniversary celebration of the town of Breckenridge. Locals loved it so much that the Breckenridge Music Institute was born with the festival originally being called "Bach, Beethoven and Breckenridge." Now the festival boasts a 45-member professional orchestra and dozens of concerts. 
Strings in the Mountains
Steamboat Springs plays host to this festival, which presents a variety of concerts from classical to jazz to Americana. The classical lineup incorporates orchestral and chamber music as well as small recitals. Strings also hosts big names across genres. This year includes trumpeter Chris Botti, ukulele whiz Jake Shibamukuro and saxophonist Branford Marsalis.  The festival is led by Michael Sachs who is the principal trumpeter of the Cleveland Orchestra. Sachs is married to renowned harpist (and NRO Festival alum) Yolanda Kondonassis.
Music in the Mountains
There's a wide breadth of family-friendly concerts as well as orchestral and chamber performances for attendees of this Durango-based festival. Young musicians in southwestern Colorado also have the opportunity to study music through the festival conservatory.
Crested Butte Music Festival
The Crested Butte Music Festival embraces a wonderfully diverse lineup of musical genres. Rooted in chamber and symphonic music, the festival also presents opera, jazz, world music and bluegrass concerts. This festival offers great music in a variety of indoor and outdoor venues. And you can't beat the view. Bonus: kids 7-17 are free for all mainstage events with the purchase an adult ticket. And if they love the music, sign them up for CBMF Bluegrass Kids Camp for kids ages 7-14 beginner to intermediate players.
Flatirons Chamber Music Festival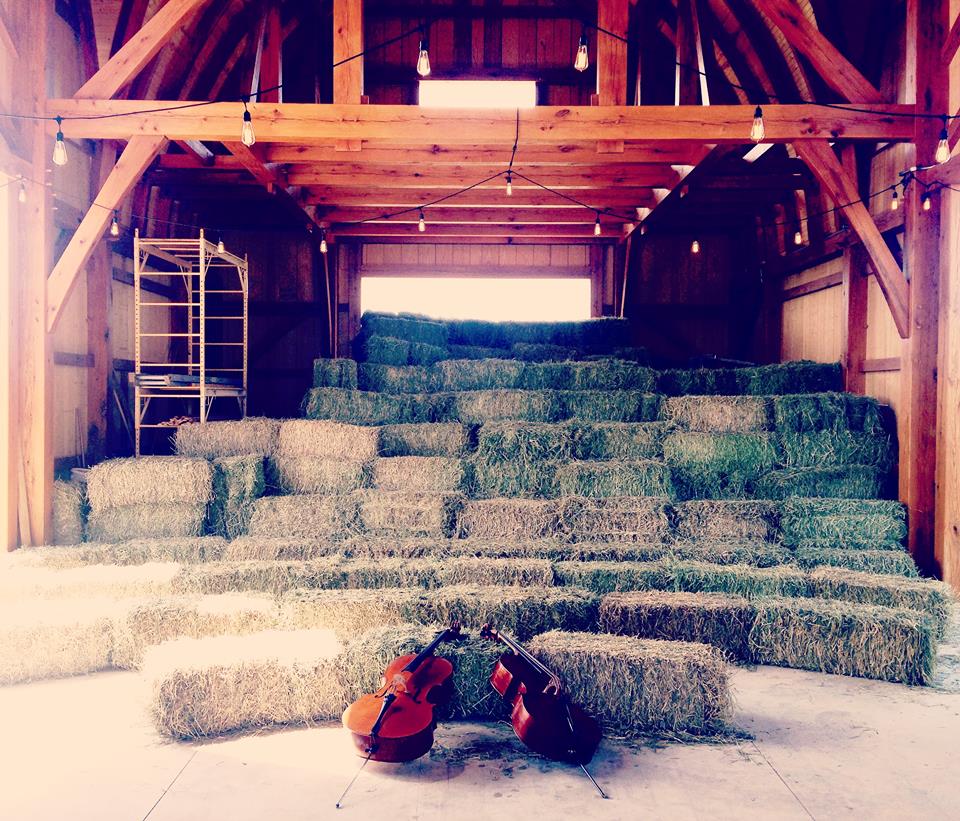 Once the newcomer in the festival scene, the Flatirons Chamber Music Festival celebrates it's third season this year with performances in Boulder. These talented, young musicians will knock your socks off with their fresh approach to programming, including new pieces by composer-in-residence Benjamin Park.
Opera Steamboat
Based in Steamboat Springs, Opera Steamboat presents a diverse collection of opera performances, from contemporary works to the classics. Up-and-coming opera singers can also attend their Opera Artist Institute for master classes and training. This year's operas include Dvorak's Rusalka and Humperdinck's Hansel and Gretel.
Telluride Chamber Music Festival
This intimate three-day weekend festival started over 45 years ago. The event brings small-ensemble classical performances to the mountain town.
San Juan Chamber Music Festival
This week-long festival hosts concerts along the Western Slope in Montrose, Ridgway and Ouray. The relaxed, intimate concerts include chamber music and a free children's concert.
Salida-Aspen Concerts
There's an intimate feel to this small festival in Chaffee County. It hosts musicians from the Aspen Music Festival and School for six weeks of performances in Salida through July and August.
Rocky Ridge Music Center
Rocky Ridge Music Center in Estes Park offers music instruction to students along the Front Range. Their summer "Music in the Mountains" series features solo and chamber music performances by students and faculty in a cozy cabin setting.
Snake River Music Chamber Festival
Founded over 20 years ago, performances in Dillon, Silverthorne and Keystone take place each July and August. Festival goers can expect small-ensemble music and beautiful mountain scenery.
Denver Chamber Music Festival  
DCMF enjoyed its debut this year, founded by husband-and-wife cellists Matt Zalkind and Alice Yoo. It launched with only four performances, but they hope to expand next summer.  Performances took place at the Newman Center and less traditional Ramble Hotel in Five Points.
Alpenglow Chamber Music Festival 
September 21 - September 28
Experience chamber music in a variety of intimate settings in Summit County after all the other festivals have closed for the summer. The Alpenglow Music Festival has brought chamber music to private homes and cozy concert venues for 20 years. You might remember it when it was called "Music from the Summit." Concerts are often combined with wine pairing dinners before the show. See the gorgeous fall colors and hear some great music with the Alpenglow Chamber Music Festival.
Did we miss your favorite classical festival in Colorado? Let us know in the comments section below.
Love Classical Music?
Stay in touch with our hosting team at CPR Classical and learn more about the classical events occurring in the community. Sign up here for our monthly newsletter.