Raising Minimum Wage Could Reduce Suicide In Mountain West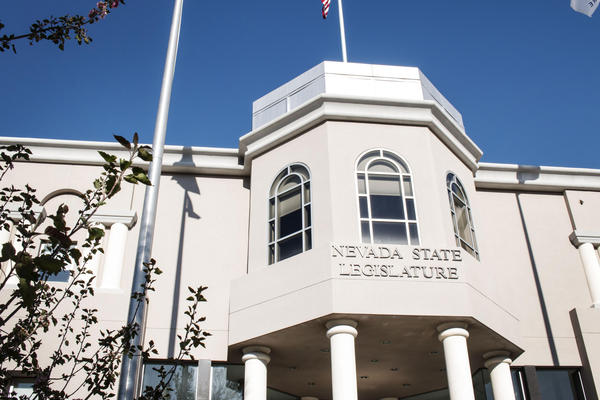 Alexa Ard / KUNR Public Radio
Originally published on January 10, 2020 5:21 pm
As minimum wage goes up, suicide rates go down. That's according to a new study published in the Journal of Epidemiology and Community Health.
The study found that increasing minimum wage by a dollar actually decreased the rate of suicide by 3.4% to 5.9% among those with a high school diploma or less. That is, those most likely working minimum-wage jobs.
"When someone's well-being is improved and they feel they can have a good quality of life, meet their basic needs, health and safety needs, then absolutely the stressors that lead to risks for suicide will decrease," said Misty Vaughan Allen, suicide prevention officer for the state of Nevada.
The study says the effects are even greater when unemployment is high, like during the Great Recession. Researchers estimate that between 1990-2015, more than 27,000 suicides could have been prevented if minimum wage was $1 higher in all states. A $2 increase could have prevented more than 57,000 suicides.
Allen says it's not that easy to link the two, though.
"Adding to the challenge is, we don't know where that minimum wage intersects with suicide risk. How big a role did it play or were there other factors?" she said.
The Mountain West has some of the highest rates of suicide per capita in the country. And with the exception of Colorado, every state in the region has a minimum wage below $9 an hour.
This story was produced by the Mountain West News Bureau, a collaboration between Wyoming Public Media, Boise State Public Radio in Idaho, KUER in Salt Lake City, KUNR in Nevada, the O'Connor Center for the Rocky Mountain West in Montana, and KRCC and KUNC in Colorado.
Copyright 2020 KUNR Public Radio. To see more, visit KUNR Public Radio.
You care!
Southern Colorado is changing a lot these days. We can help you keep up. Sign up for the KRCC Weekly Digest here and get the stories that matter to Southern Colorado, delivered straight to your inbox.