Artist Suchitra Mattai Encourages The Tough Conversations About Migration And Diaspora
Nothing is off limits for Denver artist Suchitra Mattai.
She uses a vast array of materials and mediums for her art, sewing tapestries from vintage saris, transforming an old merry-go-round into experimental art or filming along the U.S.-Mexico border.
And Mattai, 46, skirts no topic either: Immigration, ethnicity, identity and borders are all explored in a new installation she's preparing for the prestigious Sharjah Biennial. Mattai is one of nearly 90 artists and collectives from around the world invited to participate in this year's United Arab Emirates-based show.
Art has always been Mattai's means of expressing her relationship with her heritage. She was born in Guyana, a small South American country flanked by Venezuela and Brazil. But Mattai's family is Indian; her ancestors left South Asia for Guyana to work as indentured servants on sugar plantations. Her family immigrated to Canada when she was a child, and Mattai now lives in Denver.
Finding the harmony between all the disparate pieces took time.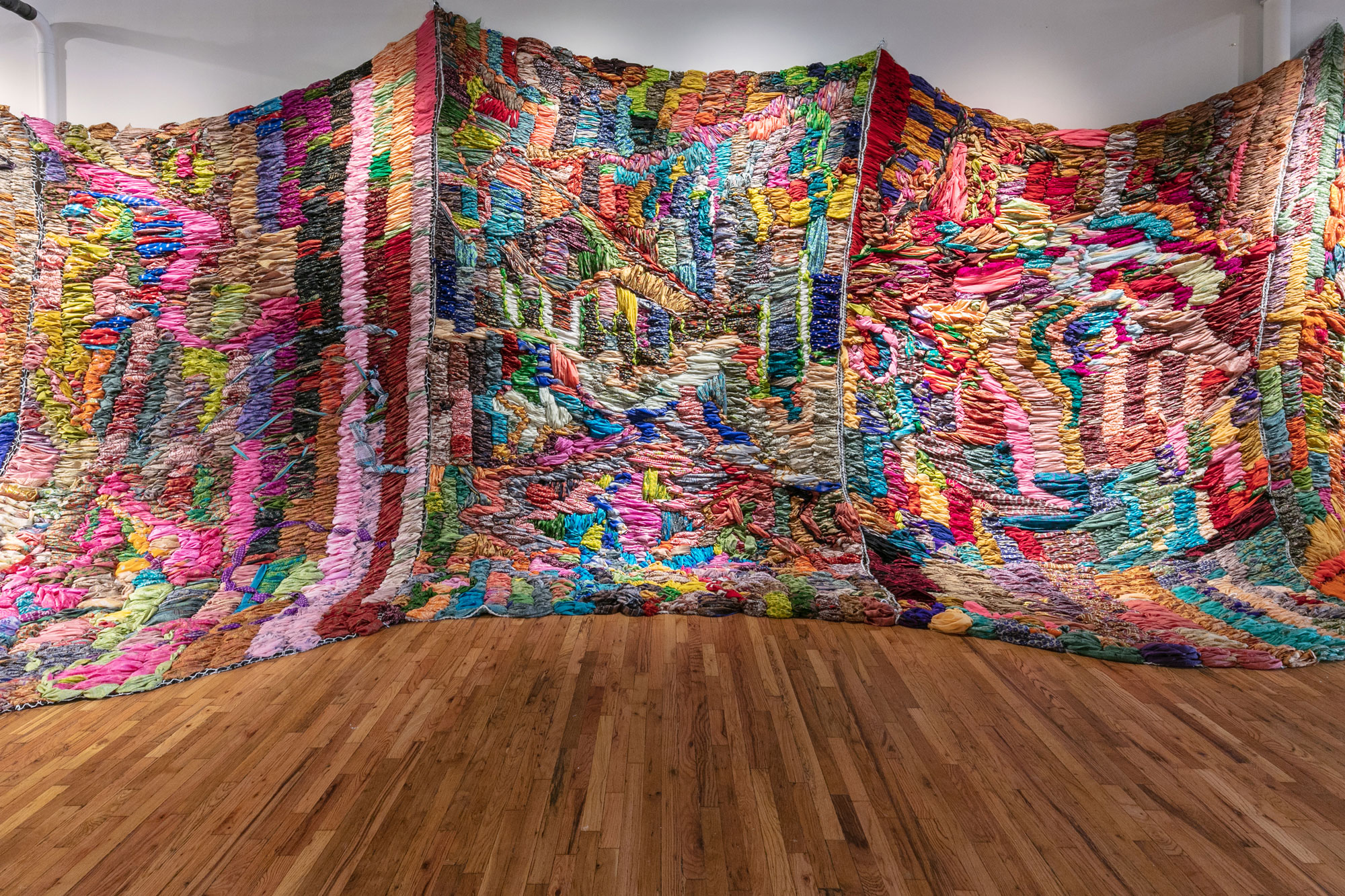 "At different points in my life I've tried to assimilate, you know?" Mattai said. "It's been always difficult. In my 20s, I really wanted to be Indian. I went and studied South Asian art, I wanted to connect to that past. Now I'm very proud of being Guyanese."
She also had to push back against her parents, who didn't want her to be an artist. They didn't see an artistic career as pragmatic, and without any artist role models, Mattai had no one to point to as an example of success.
"For a lot of new immigrants, it's about survival. It's about being practical," she said.
So Mattai studied math and statistics, and was well on her way to becoming an actuary when she decided art could not longer just be a hobby. Her parents eventually became supportive, "when they realized I was going to do nothing else," she said with a laugh.
Mattai has intimately known the confusion that belonging to a ​diaspora can bring. Now, she gets to further that conversation in her work. It's an ideal fit for the biennial's theme this year, "Leaving the Echo Chamber."
"Art allows me to delve into some of the deeper issues surrounding immigration, migration, borders," Mattai said.
Her work for the 14th edition of the Sharjah Biennial is composed of three parts. The first, a series of eight colorful and striking tapestries sewn from saris, was an emotional creative process for Mattai. She gathered the garments from her family in India, as well as from South Asian women living in the UAE.
Because the saris were secondhand, many were uniquely worn down, or carried wafts of the wearer's perfume.
"I actually wept making the first one," Mattai said. "I felt this connection to these worn garments of people from all over the world. I really felt this connection to those women."
The installation's other works include a merry-go-round Mattai scavenged from an abandoned school in Sharjah and refurbished, as well as a video installation that includes footages of borders, walls and fences. 
Her biennial entry aims to find the human stories obscured by overarching political narratives, the individual in the issue.
"It's about how political borders sort of configure and reshape the spheres of cultural, community, family and the individual," Mattai said.