To Thrash, Or Not To Thrash: Grunge Meets Shakespeare In 'Nirvamlet' At DPAC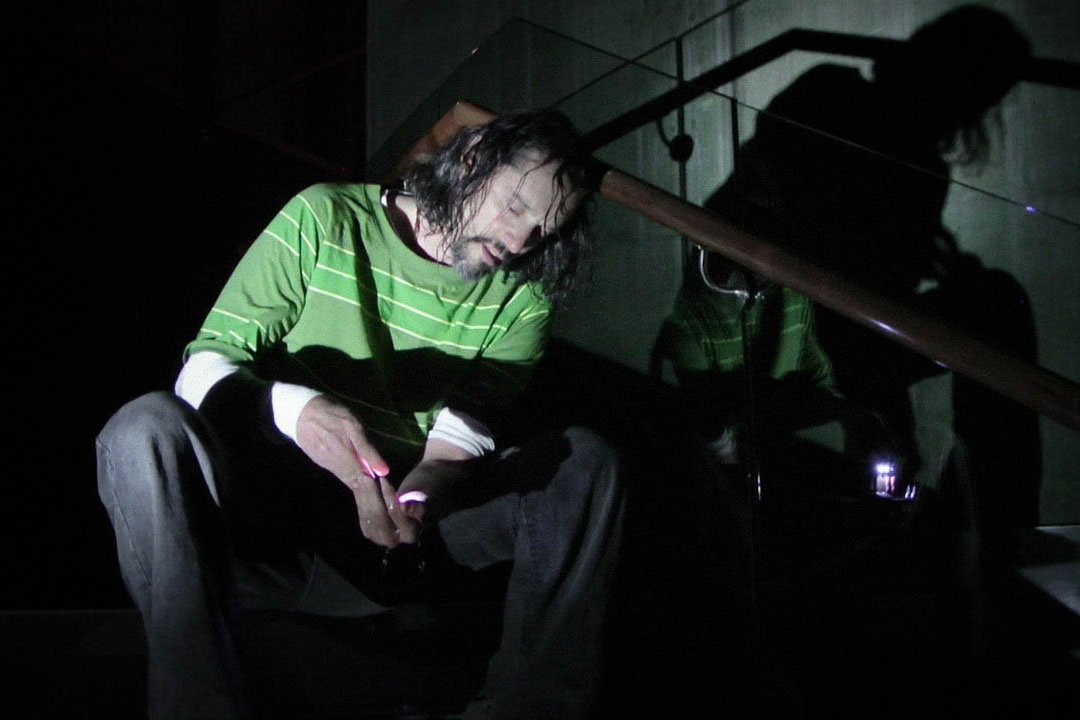 "Nirvamlet," the latest production from Boulder-based theater group Band of Toughs, is exactly what it sounds like: a mashup of "Hamlet" and the '90s grunge band Nirvana. It's an idea that sprang from more than one glass of wine at a company retreat.  
"We all laughed and just sort of thought, 'Oh, funny joke.' And then we started listening to '90s grunge music," said Colleen Mylott, one of the show's directors and co-founder of BoTs. "Then we started to realize how many things were cross sections between the two source materials."
For example, she said, the moodiness of the music matches up with Prince Hamlet's general disposition. In the Band of Toughs's version, Hamlet is the fictitious son of Nirvana's lead singer Kurt Cobain and his wife Courtney Love. For the Love-inspired character, they drew another comparison between the Shakespeare classic and Cobain's death.   
"A lot of people believe Courtney Love had something to do with Kurt's death and for us that had a really great intersection point with the story of 'Hamlet' with the Claudius character," Mylott said. "So we actually call her Courtious. She's like a mixture of Courtney Love and a bit Claudius and actually a little bit Gertrude, too."
☠ Are There Other Grunge-The Bard Mash-Ups? Watch CPR Reporters Name A Few ♫
The interactive show is a part of Denver's Next Stage NOW program at the Denver Performing Arts Complex. The cast breaks the fourth wall as the audience moves through four different spaces over the course of the show.
As the audience transitions from one setting to the next, songs from artists other than Nirvana form the soundtrack. One track, Ozzy Osbourne's "Crazy Train," has special significance to two characters in the show.
"It's the unofficial theme song for Rosencrantz and Guildenstern, and I've always wanted a theme song so this is a dream come true," said Jermey Carr, the actor playing Rosencrantz, to laughter from the rest of the cast that echoed through the basement of the Ellie Caulkins Opera House.
The cast don't all come from a classical theater background, and some admit they learned more about "Hamlet" through the lens of Nirvana's music. Liz Kirchmeier, who plays Ophelia, explained how the mashup of the two properties might make Shakespeare more accessible to some audiences.
"This is taking something that a lot of people feel scared of because of language barrier, or whatever it may be, and inviting in a whole new group of people that maybe before wouldn't have explored Shakespeare in any other way than an English class," she said.
While Band of Toughs researched for the show, they stumbled upon some other surprising connections between Nirvana and "Hamlet."
"Both Courtney Love and Kurt Cobain had an obsession with 'Hamlet,'" said Janet Mylott, one of the directors of the show who also plays a vinyl grave digger. "They wrote about Hamlet all the time, and I really think Courtney Love wanted to be Hamlet. Like that was one of her dreams, to actually play Hamlet."
"Nirvamlet" runs at the Denver Performing Arts Complex on Fridays in June, Thursdays in July and the first weekend of August.