Colorado Spotlight this week: Sphere Ensemble, Duo Classica and more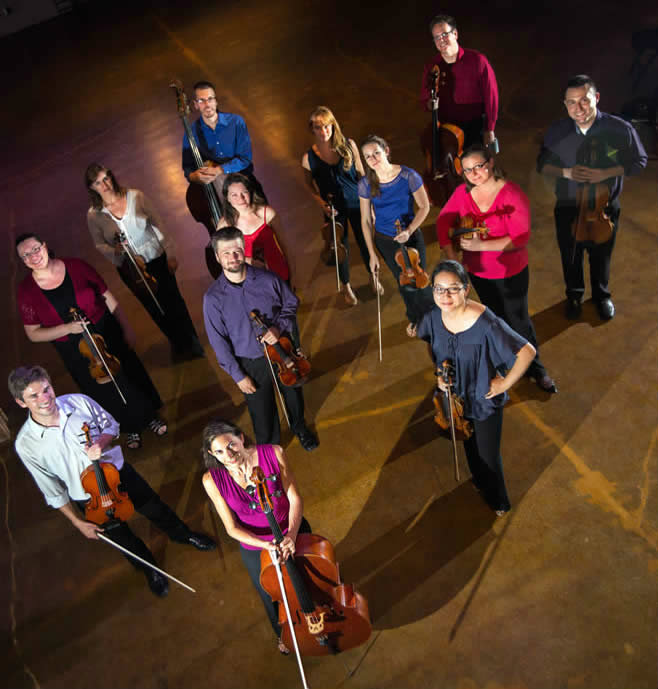 Monday through Friday nights at 7, Charley Samson is your connection to the music, voices and happenings of Colorado's classical music community.
Here's what's on tap for the week of Nov 3.  
Monday
Meet the Sphere Ensemble, which plays at Dazzle Jazz on Tuesday. Plus: The ensemble performs a Benjamin Britten piece.   
Tuesday  
The story behind Mozart's Requiem, and a performance of the piece. The Colorado Symphony performs it this weekend. 
WEDNESDAY 
Get to know the Baroque Chamber Orchestra of Colorado, and hear a performance by the group. The ensemble plays two concerts in Denver this weekend. Also: Learn about Igor Stravinsky's "Petrushka." The Arapahoe Philharmonic plays it this weekend.
Thursday
For Colorado Symphony Thursday, hear the orchestra play Mozart's "Paris" Symphony No. 31, and learn the story behind the piece.
FriDAY
A look at Sergei Prokofiev. Plus: A performance by Duo Classica, which performs music by Prokofiev at a concert this weekend.  
Love Classical Music?
Stay in touch with our hosting team at CPR Classical and learn more about the classical events occurring in the community. Sign up here for our monthly newsletter.