Weekend catch-up: The latest child poverty data and more stories you may have missed
Colorado's child poverty, in 12 charts and maps
Audio: Colorado Children's Campaign's Sarah Hughes talks with Ryan Warner
The annual Kids Count report from the Colorado Children's Campaign sifts through data from the U.S. Census Bureau, the state government, and other sources. We've distilled some of the findings.
How parents are using texts to improve their kids' brains
Audio: Katharine Brenton of Bright by Three speaks with host Ryan Warner
Kimberly Ralph likes to play games with her 16-month-old son. It's a way to bond with him, but she also knows it helps with his development.  And she gets tips on her phone.
Violating an international chemical weapons treaty
Audio: David Koplow speaks with Ryan Warner
For the past three years, the United States has been in violation of an international treaty banning chemical weapons. The country is about 90 percent of the way toward eliminating its stockpiles, but weapons cashes in Colorado and Kentucky remain.
The Tattered Cover's owner picks her successors
150326_atc_500_pm_tattered_cover_changing_hands_for_atc_air-150327-91019
Joyce Meskis, who is 73 years old, has helmed the iconic Denver bookseller through all that tumult as well as the Great Recession. Now she's decided to put a retirement plan into action.
Students are 'more than a score,' protesters say 
Hundreds of thousands of Colorado students are taking new online tests in English and math this month called PARCC, and not everyone is happy about that.
Andrea Modica's 'Human Being' skeleton photos 
Audio: Photographer Andrea Modica speaks with Chloe Veltman
along with a Colorado exhibit.
What happens when old hospitals die? 
Audio: CPR's John Daley reports on the old St. Joseph Hospital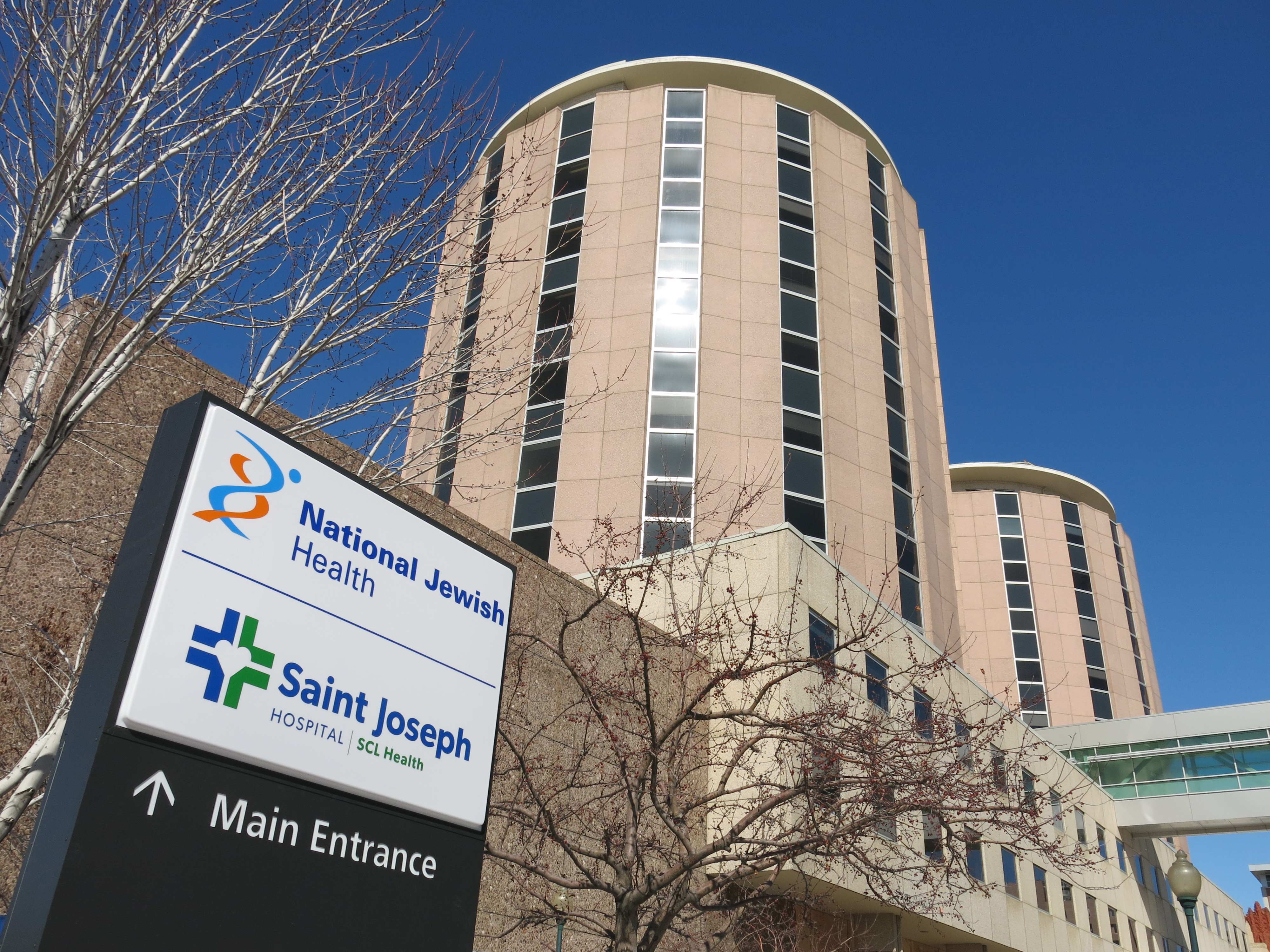 Hospital construction nationwide and in Colorado is booming, and ollder hospitals face a decision to either spruce up or move out.  St. Joseph in Denver did the latter.
Next year's multi-mountain ski passes cost
Colorado skiers, you've probably noticed a decline in the quality on your favorite mountain lately. The end of the season is nigh. So let's set our sights on next year! Check out this handy chart.
Willie Nelson eyes opening retail weed shops in Colorado
Fans of the Outlaw Country icon are buzzing with the news that he has plans to launch his own brand of  marijuana -- Willie's Reserve -- along with paraphernalia, and retail stores. More here, including some video.
Don't miss these stories from NPR
Almost all RNs are women, but men are paid more: Even after controlling for age, race, marital status and children in the home, males in nursing out-earned females by nearly $7,700 per year in outpatient settings and nearly $3,900 in hospitals. More here.
Church of Scientology calls new HBO documentary 'bigoted': "Going Clear," directed by Academy Award-winning documentarian Alex Gibney, will debut Sunday over the vigorous objection of Scientology officials.
A top weedkiller could cause cancer: A respected scientific group says that glyphosate, also known as Roundup, is "probably carcinogenic to humans." Yet the actual risks, which are mainly to farmers, not consumers, remain uncertain.
Student digital privacy concerns: A proposed Student Digital Privacy and Parental Rights Act of 2015 is circulating in draft form. It has bipartisan sponsorship from Democratic Rep. Jared S. Polis of Colorado and Republican Rep. Luke Messer of Indiana.
Can heavy drinkers really learn to cut back? The limit for healthy drinking may be less than you think -- one drink a day for women and two for men, according to the CDC. New strategies are aimed at helping heavy drinkers reduce their intake.
These wonderful, pointy Mexican boots are now a designer item: The boots first appeared in the rural town of Matehuala, San Luis Potosi, Mexico. Next thing you know,  the boots surfaced in Paris in 2014 at the Comme Des Garcons fashion show.
You care.
You want to know what is really going on these days, especially in Colorado. We can help you keep up.  The Lookout is a free, daily email newsletter with news and happenings from all over Colorado. Sign up here and we will see you in the morning!