Watch: 10 Of CPR's Most Memorable Classical Performance Studio Sessions From 2017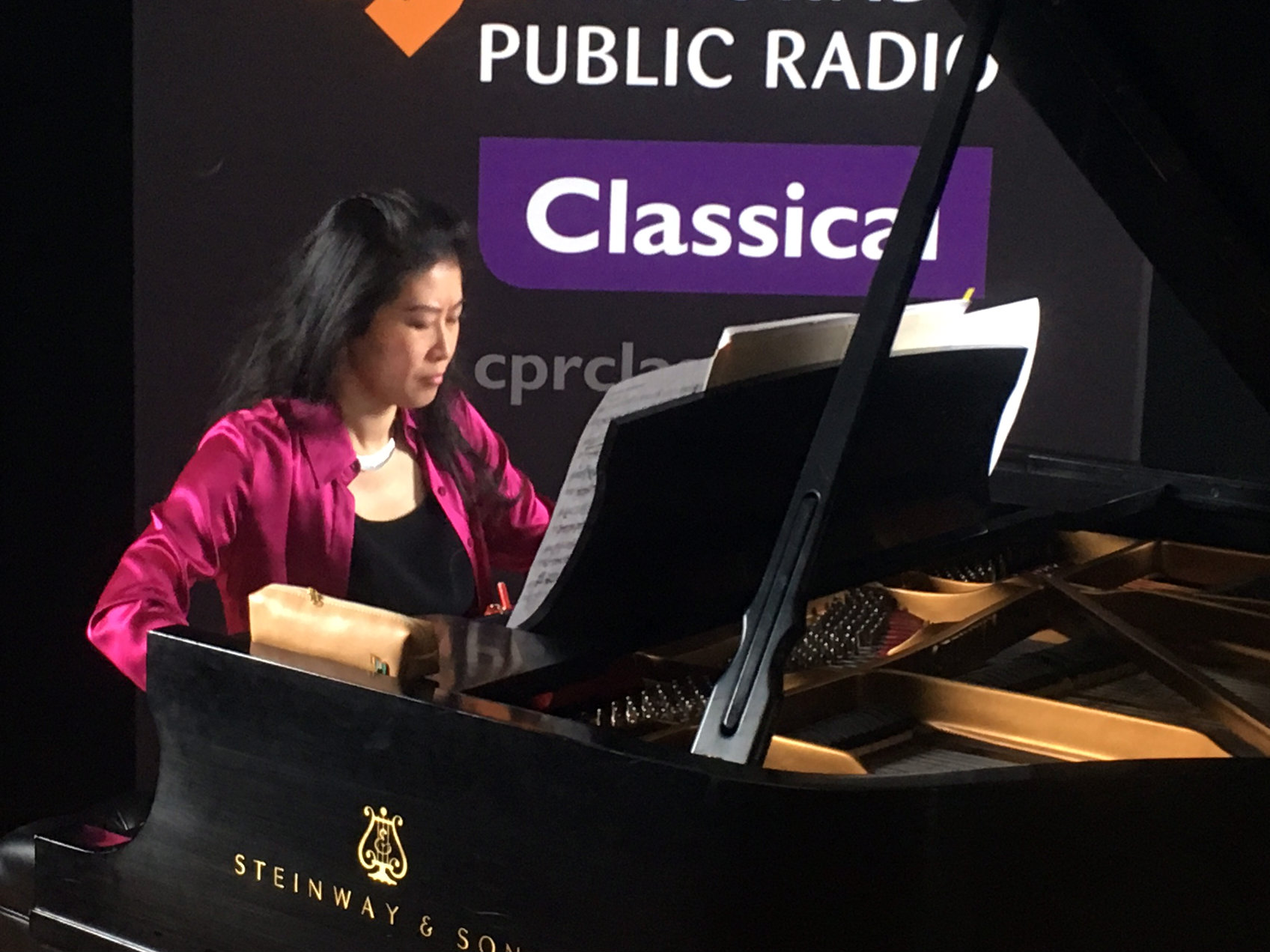 We hosted sessions in the CPR Performance Studio with intimate chamber groups, stunning soloists, exciting young artists and even a Van Cliburn piano competition gold medalist. 
We captured many of those musicians on video as they recorded their performances. We host them all on CPR Classical's YouTube channel. As 2017 winds down, here's a look back at some of our Performance Studio moments from this year.
Michelle DeYoung
The globetrotting singer sat down for a one-hour look at her career, which has taken her from her childhood home in Loveland to the stage of the Met Opera. She performed several of her favorite pieces, including Johannes Brahms' "Your Blue Eyes."
Check out more exclusive music from Michelle DeYoung. 
Roomful of Teeth
The cutting-edge vocal octet -- which recently held recording sessions in one of Colorado's most unique venues -- thrilled us at CPR with "Letter to My Father," a piece by composer Ted Hearne that veers between tumultuous and serene passages. 
Read more about the piece and check out Roomful of Teeth's performance with Denver's Playground Ensemble on CPR Classical's Centennial Sounds podcast.
Yekwon Sunwoo  
The pianist visited the CPR Performance Studio during a whirlwind tour that followed his gold medal victory at the Van Cliburn International Piano Competition. He played several of his favorite Romantic pieces, including Consolation No. 3 by Franz Liszt.
Hear more from Sunwoo's session, including a sensitive take on Tchaikovsky's "Autumn Song."
Takacs Quartet
The renowned Boulder-based ensemble stopped by to share their take on Maurice Ravel's String Quartet. Here's the first movement of the piece.
Read more about the Takacs Quartet session.
Thibaut Garcia
Guitarist Thibaut Garcia won us over with a movement from "Suite L'Infidele" by Silvius Leopold Weiss, a German composer and lute player born two years after J.S. Bach.
Read more about Garcia and his Performance Studio session.
Hsing-ay Hsu
The pianist, who oversees the University of Colorado's Pendulum New Music program, visited the CPR Performance Studio to play a piece by a graduate composition student at the school. Kevin Michael Olson's "Dichotomiae" is built on contrasts, full of sudden shifts in harmony and tempo. 
Hear the full piece, and its fascinating backstory, in the Centennial Sounds podcast.
Altius Quartet 
The young Altius Quartet honed their craft at the University of Colorado under the guidance of the Takacs Quartet. Watch them perform music from Beethoven's String Quartet No. 6.
Read more about the session, and hear them perform a piece they commissioned on the Centennial Sounds podcast.
Music For Water
Four of Colorado's best flutists -- including the Colorado Symphony's Brook Ferguson -- came together to record this unique music by young composer Dianna Link. The piece, called "Music of Water," opens with a serene and memorable movement.
Hear more of Link's composition and read more about Link and the flutists featured in the session. 
Lily Primus
Young harpist Lily Primus hails from a musical household. Her parents perform as members of the Colorado Chamber Players. Primus visited the CPR Performance Studio to record Alphonse Hasselmans' graceful "Gitana." 
Read more about how Su's career is off to a great start.
Listen to CPR Classical through the end of December for more on the best and most interesting classical stories of 2017.
Love Classical Music?
Stay in touch with our hosting team at CPR Classical and learn more about the classical events occurring in the community. Sign up here for our monthly newsletter.