Special Broadcast: Hear Yo-Yo Ma's Red Rocks Concert Live On CPR Classical
Legendary cellist Yo-Yo Ma is about to play Colorado's most famous concert venue -- and you can hear the whole performance even if you aren't one of the more than 9,000 audience members who snagged a ticket.
CPR Classical will air the full concert live from Red Rocks Park & Amphitheatre starting at 7:30 p.m. Wednesday, Aug. 1. Listen on air or at CPR.org as CPR carries Ma's sold-out performance of Bach's Cello Suites, presented in partnership with the Colorado Symphony.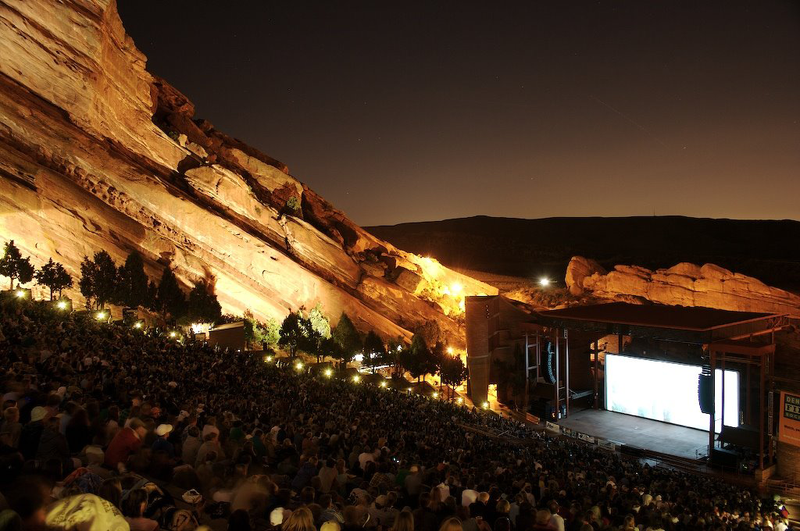 The event marks Ma's first time playing Red Rocks and the start of the cellist's two-year world tour playing the Bach suites. (On a personal note, it's also CPR Classical's first-ever concert broadcast from Red Rocks.)
The broadcast, hosted by CPR Classical's David Ginder, will also feature an interview with Ma. CPR Classical will air updates and special previews of the concert all day leading up to the live event, and feature photos and other updates on our Facebook page.
For more summer concert programming, check out CPR Classical's SummerFest broadcast schedule featuring performances from across the state. Learn about the overlooked history of classical music at Red Rocks and the incredible story behind Bach's Cello Suites. And see our rundown of other classical concerts around the state this summer.
For a taste of Ma playing Bach's Cello Suites, check out this footage of Ma playing the second suite at the BBC Proms in 2015: 
Love Classical Music?
Stay in touch with our hosting team at CPR Classical and learn more about the classical events occurring in the community. Sign up here for our monthly newsletter.