In Photos: Shock And Grief In Boulder After A Gunman Kills 10 At A Neighborhood Grocery Store
It began as just another start of the week.
Shoppers at King Soopers on Table Mesa Drive in Boulder were filling their carts, lining up for COVID-19 vaccinations and ordering coffee at Starbucks. But at around 2:30 p.m., gunfire erupted in the store. When it was over, 10 people were dead, a suspect was in custody and the world's media glare came to focus on another mass shooting in Colorado.
Here's some of what we saw as the days unfolded.
---
Monday: The Scene
The gunshots first began around 2:30 p.m.
"I just heard our store manager yell, 'Active shooter,' and we all scattered," said Maggie Montoya, a King Soopers pharmacy technician who was inside the building.
She and a coworker fled into a small room where pharmacists had been administering the vaccine, hoping its metal door would protect them. Several others hid in a different part of the pharmacy. Montoya heard the shots in rapid bursts with pauses in between — several rounds at a time, never a single shot. "It was an initial rush. And then the store just got really quiet," she said. "I honestly thought everybody was dead."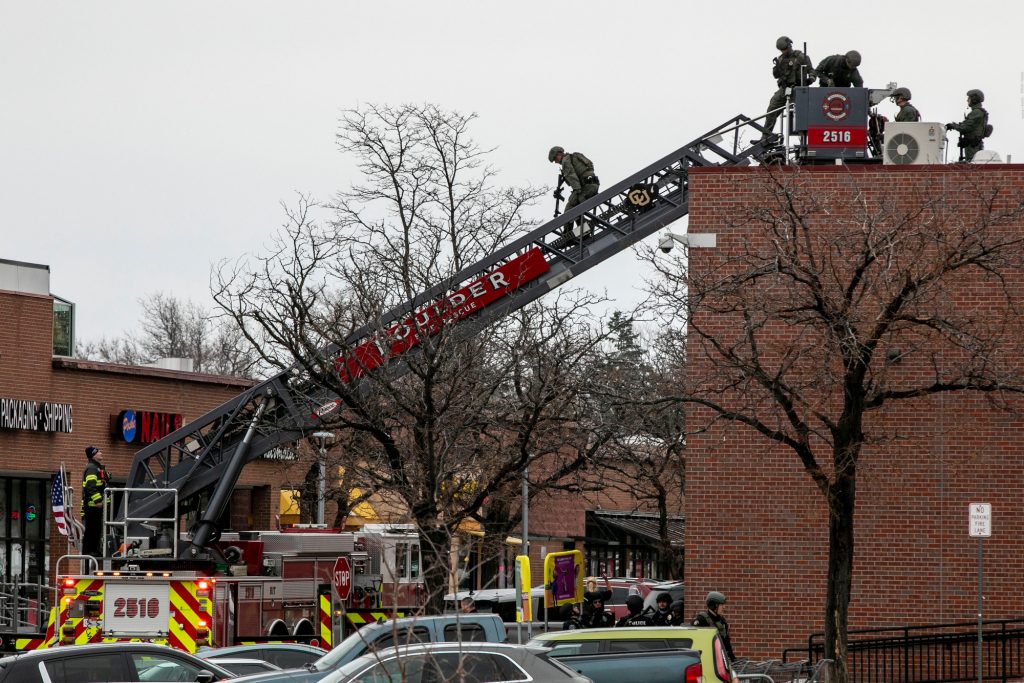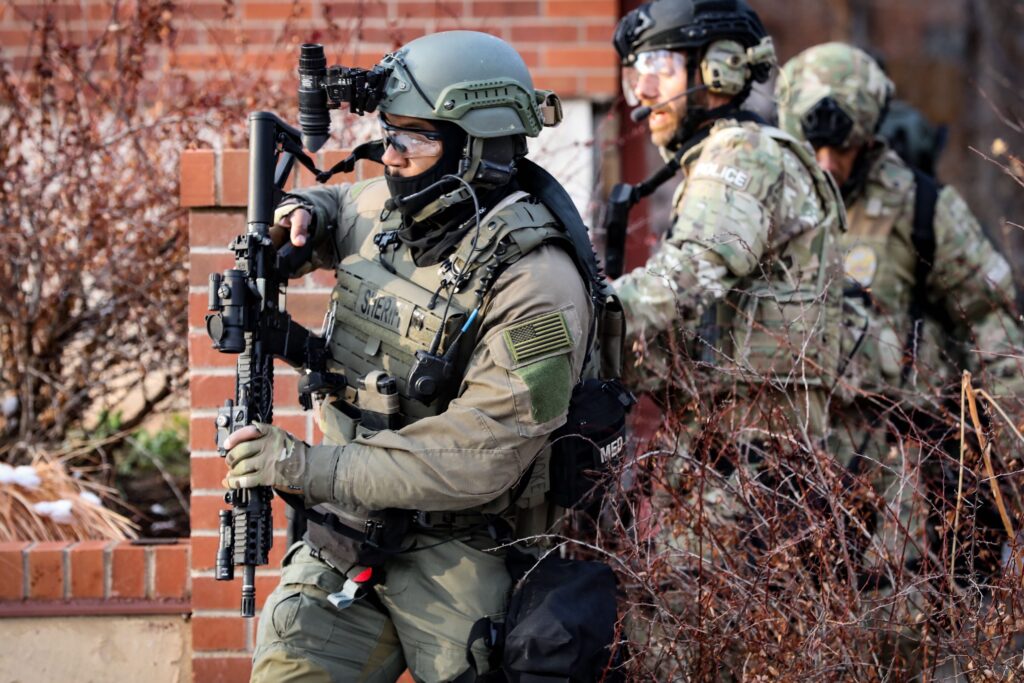 Tuesday: The Victims
The 10 people killed in Monday's mass shooting at King Soopers in Boulder, ranged in age 20 through 65, and lived in and around Boulder. They are: Tralona Bartkowiak, Suzanne Fountain, Teri Leiker, Kevin Mahoney, Lynn Murray, Rikki Olds, Neven Stanisic, Denny Stong, Eric Talley and Jody Waters.
Thousands of people gathered at the shopping center to leave notes and bouquets, crosses, candles and clothing outside a chain-link fence. Among them are signs calling for new limits on guns, especially assault-style weapons, like the one likely used Monday. "Weren't we hard already hard enough?" said Darcy Lopez, a King Soopers employee who was inside the grocery store during the shooting. "This had to happen too?"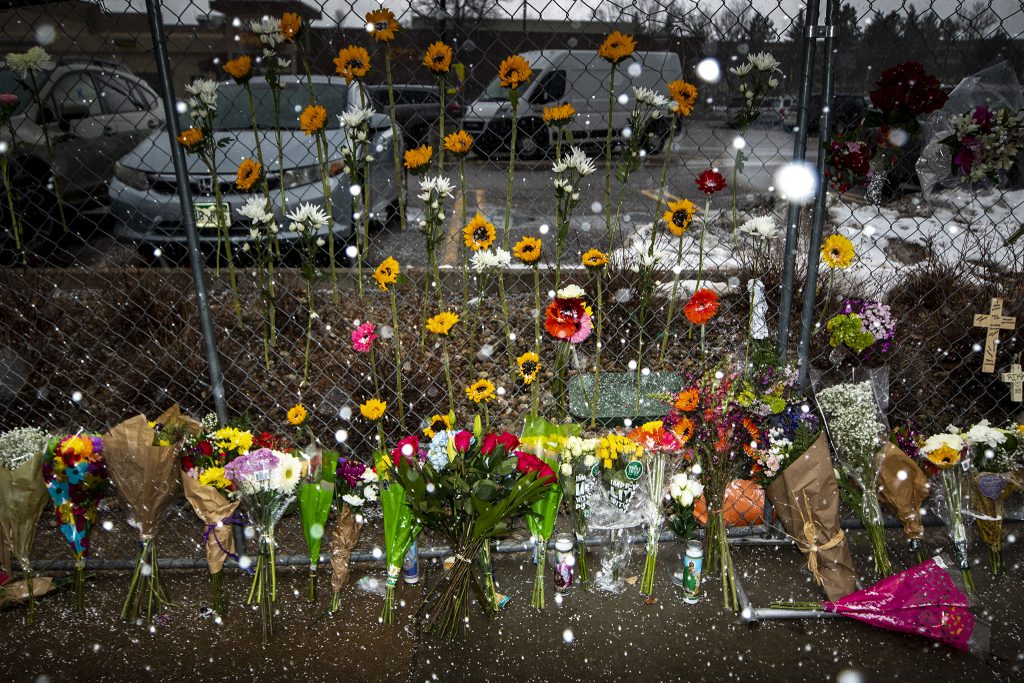 Wednesday: Questions And Goodbyes
You care.
You want to know what is really going on these days, especially in Colorado. We can help you keep up.  The Lookout is a free, daily email newsletter with news and happenings from all over Colorado. Sign up here and we will see you in the morning!