Heeding Scorn Over Caucuses, Lawmakers Move To Revive Primaries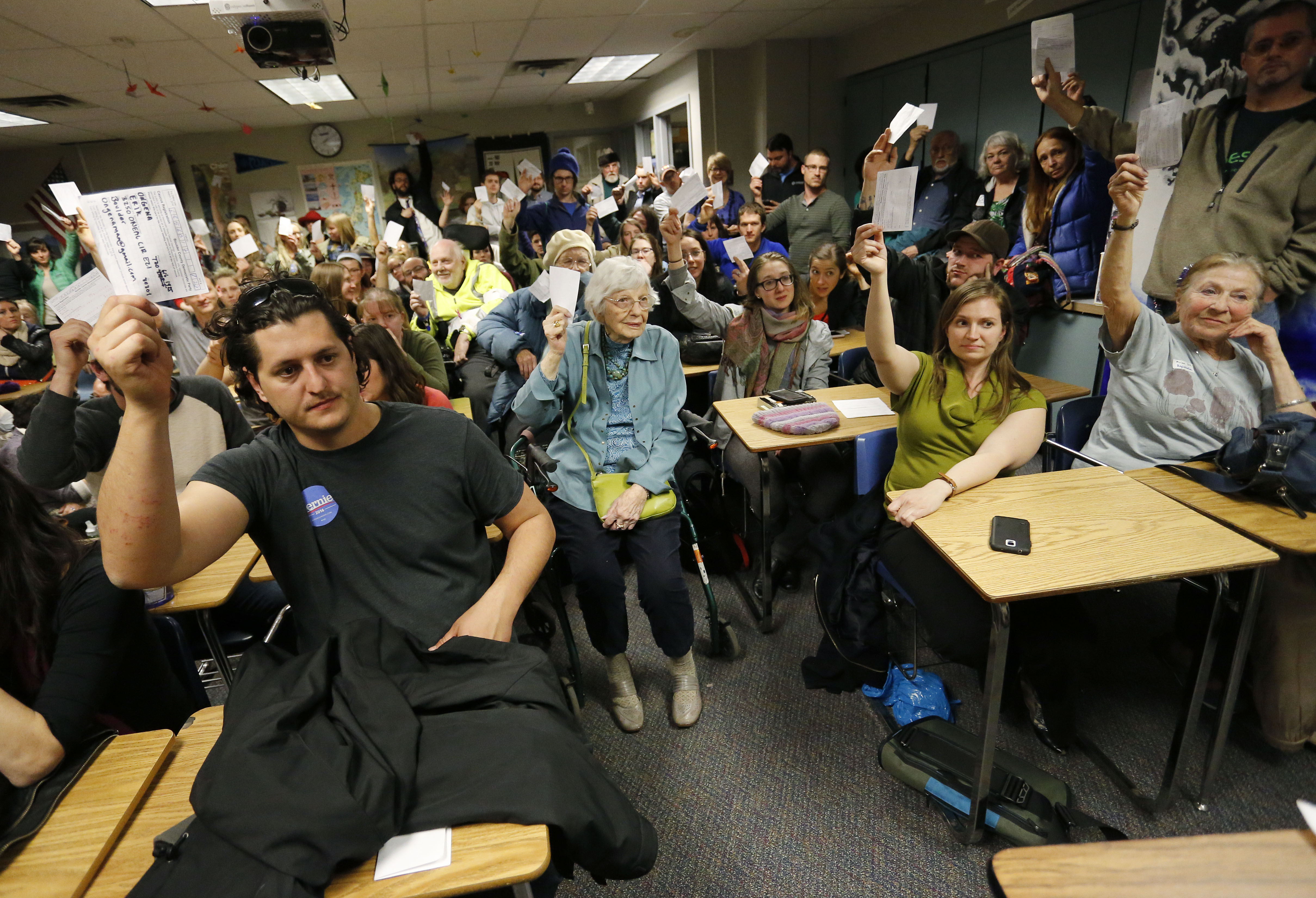 Legislation to bring back Colorado's presidential primary elections is expected to be introduced in the state House this week.
The bill will be sponsored by Reps. Tim Dore, R-Elizabeth, and Dominick Moreno, D-Commerce City. The pair sponsored a similar effort that failed in a Senate committee last year. But Dore says unhappiness among both parties with the caucuses this year may have brought a change of heart.
"The voices, the yelling, the demonstrations did not occur before last year's opportunity to vote on a bill," Dore said. "This year, it's a different climate."​
Colorado held a presidential primary from 1992 to 2000. In 2003, the state moved toward caucuses – which are paid for by political parties – as a cost-saving measure.
Democrats complained of long lines at their March 1 caucuses, with voters being turned away at some precincts. Colorado Republican leaders canceled their presidential straw poll last year after the national party changed its rules to require that delegates be bound to the candidate who wins the caucus vote.
Republican presidential candidate Ted Cruz won all of the state's 34 delegates at district meetings and at the Republican state convention earlier this month – in spite of the party not holding a presidential straw poll on caucus night.
Donald Trump, who still leads the GOP delegate race, has blasted the state GOP's process of awarding delegates to the national convention; Trump supporters added their voices to is frustration last week at a Denver rally.
The details of the legislation are still being ironed out. For example, Dore does not yet know whether the bill would allow for open primaries, one where all voters, regardless of party affiliation, could vote.
"There's no question we're going to have an opportunity for unaffiliated voters to participate in some fashion," Dore said. "How that looks right now is the conversation we're having today."
Dore also said the bill would leave some flexibility on the date of the primary to allow input from the parties.
"There may be opportunities where we can be early in the cycle or grouped up with other states later, so we are being in a position where we truly have a say over who are going to be the nominees for a particular party," Dore said.
Gov. John Hickenlooper, a Democrat, has said he supports a primary – as do the state chairmen for the Republican and Democrats.
Dore said the bill could be announced at a press conference later this week.
You care.
You want to know what is really going on these days, especially in Colorado. We can help you keep up.  The Lookout is a free, daily email newsletter with news and happenings from all over Colorado. Sign up here and we will see you in the morning!