Zinke Memo: Interior Will Defer To States For Wildlife Management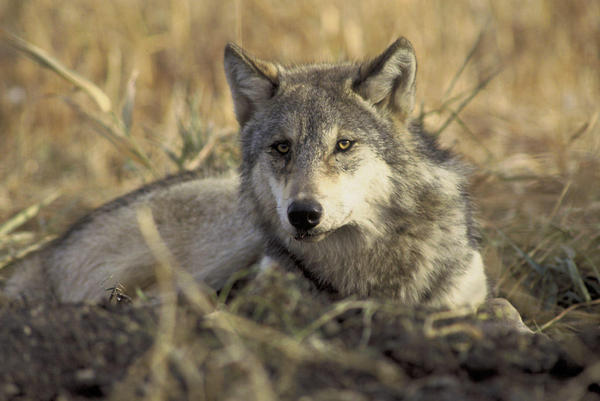 U.S. Fish and Wildlife Service
Originally published on September 12, 2018 3:42 pm
A leaked memo this week from the Interior Department shows Secretary Ryan Zinke wants to give states more clout over wildlife management on public lands, unless it conflicts with federal law.
"The 50 state governments have extensive capacities and competencies to exercise their responsibilities to serve as trustees for fish and wildlife species in the respective States," Zinke wrote in the document. 
Environmentalists expressed some alarm with the memo. Aaron Weiss is with the Center for Western Priorities in Denver. Weiss says state priorities don't always align with federal mandates to protect wildlife. 
"State wildlife agencies in some cases are funded in part or in large part by hunting and fishing licenses," Weiss says. "So you end up with this push/pull of an incentive to create and generate more revenue, because that's what keeps them afloat as a state agency, versus the need to protect wildlife."
In the memo Zinke asked Interior bureaus to examine and contrast state versus federal policies over the next month and a half, and then provide recommendations for policy changes that defer to states within 90 days. 
Zinke's office did not return a request for comment.
The memo to Interior Department bureau heads and offices was provided to Public Employees for Environmental Responsibility. The environmental group blasted the change in policy direction.
"Mr. Zinke says that he does not want to give away ownership of federal lands but happily cedes their management," says Jeff Ruch with PEER. 
Find reporter Amanda Peacher on Twitter @amandapeacher.
Copyright 2018 Boise State Public Radio
This story was produced by the Mountain West News Bureau, a collaboration between Wyoming Public Media, Boise State Public Radio in Idaho, Yellowstone Public Radio in Montana, KUER in Salt Lake City and KRCC and KUNC in Colorado.
Copyright 2020 Boise State Public Radio News. To see more, visit Boise State Public Radio News.
You care!
Southern Colorado is changing a lot these days. We can help you keep up. Sign up for the KRCC Weekly Digest here and get the stories that matter to Southern Colorado, delivered straight to your inbox.