Colorado's Representatives Mixed On Support For Nancy Pelosi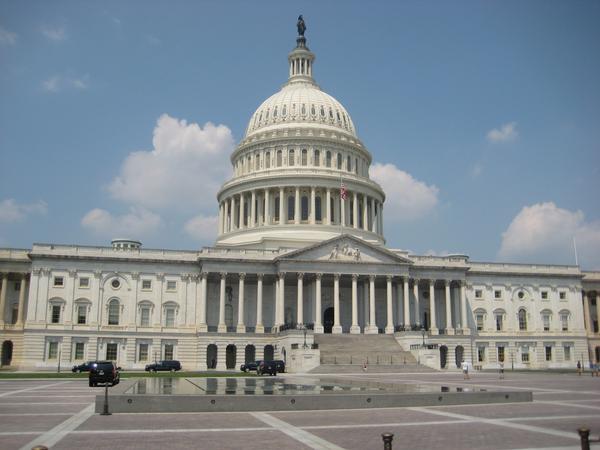 U.S. Geological Survey
Originally published on November 20, 2018 5:45 pm
Two members of Colorado's Democratic House delegation are adding some suspense to Nancy Pelosi's quest to become speaker.
This week, Congressman Ed Perlmutter signed a letter with 15 other House Democrats opposing Pelosi's bid.
"Our majority came on the backs of candidates who said that they would support new leadership because voters in hard-won districts, and across the country, want to see real change in Washington," the Democrats wrote in the letter. "We promised to change the status quo, and we intend to deliver on that promise."
Incoming congressman Jason Crow also wants new leadership.
But Pelosi can count on the other half of Colorado's delegation for support.
Newly elected Joe Neguse of Boulder says he will vote for Pelosi because the new House majority needs steady leadership.
He made his endorsement Sunday on Face the Nation.
"I found it pretty heartening over the course of the past week. (…) That this leadership team is going to work and everyone is going to have a seat at the table," Neguse said.
Pelosi also has the support of Rep. Diana DeGette of Denver.
The House is expected to vote on Pelosi's bid next week. Pelosi has expressed confidence she will have the votes to get the job she had to give up back in 2011 when Republicans won the majority.
Pelosi got some good news Tuesday evening when Rep. Marcia Fudge, D-Ohio, endorsed her bid. Fudge was reportedly considering her own campaign for the job before making the endorsement.
Capitol Coverage is a collaborative public policy reporting project, providing news and analysis to communities across Colorado for more than a decade. Eleven public radio stations participate in Capitol Coverage from throughout Colorado.
Copyright 2018 KUNC. To see more, visit KUNC.
You care!
You want to know what is really going on in Southern Colorado these days. We have got just the thing for people like you: the KRCC Weekly Digest. Sign up here and we will see you in your email inbox soon!