Colorado Coronavirus Updates For April 27: Reopenings, Testing, Cases And More
This post collects all of our updates and reporting on the coronavirus in Colorado for Monday, April 27, 2020. You can find Tuesday's updates here. Our original play-by-play of reporting continues below.
---
9:02 p.m. — Denver's FEMA reimbursement delayed
Denver applied for a grant to pay for emergency spending for coronavirus response. The $38.6 million grant needed city council approval, but it didn't get it — yet. Councilmember Chris Hinds took issue with the last-minute ask, over transparency concerns and reimbursements to Denver Health where executives are getting bonuses.
You can get the full story over at Denverite, including Mayor Michael Hancock's strident objection to the delay.
8:20 p.m. — Death toll ticks past 700
In total, 706 people have died of COVID-19 in Colorado, according to the latest state numbers released after Gov. Jared Polis finished his briefing today. More than half of those were people 80 years old or older.
The number of people tested increased sharply in recent days, according to state data. Between 3,000 and 4,000 people were tested the past few days, and more than 5,000 were tested last Thursday.
Over 50 people have been discharged in the past 24 hours, a number that has fallen even as the total number of people hospitalized has fallen.
— John Daley
6:30 p.m. — A pair of community health center sites will provide COVID-19 antibody testing
STRIDE Community Health Center is coordinating with state efforts to offer COVID-19 antibody testing at drive-thru locations in Aurora and Wheat Ridge.  
According to a statement released Monday, STRIDE will be using the Quest IgG serology tests, which, if positive, shows a likelihood of exposure to the virus. 
Testing positive for COVID-19 antibodies does not mean you can't get the infection again, or get sick from exposure to the virus, and testing negative doesn't necessarily mean you haven't had or don't have the virus. 
Since launching drive-thru testing, STRIDE has tested more than 3,100 individuals with a 21 percent COVID-19 positive rate. 
According to STRIDE's website, no payment will be collected at the time of testing, but insurance information will be collected.
More information about locations and hours can be found here.
— John Daley
6:10 p.m. — Cherry Creek Schools cancels full-day summer child care programs for June
In an email on Monday evening to parents, Cherry Creek Schools says it will cancel their day camp (known as 'Before & After summer full-day child care') for the month of June. 
Summer programs for July and August are still up in the air. "We are hopeful that Cherry Creek School District will be able to offer a summer child care program, we will continue to monitor regulations," the school district said.
— Francie Swidler and Kim Nguyen
6:02 p.m. — Things are not looking great for Palisade peach season
What had recently been envisioned as another bumper peach crop – and a bright spot in a pandemic year – is suddenly another disaster, thanks to a deep freeze in the North Fork valley earlier this month.
An estimated half of the valley's peach crop had frozen as it was just beginning to show its pink promise in trees laden with blossoms. But it could have been worse — in the state's other prime fruit-growing region, the Grand Valley around Palisade, the buds were further along and suffered even worse damage.
Many growers there lost the majority of their peach crop.
Some good news in all of this: growers can look forward to some potential monetary help, as Gov. Jared Polis, along with Republican Sen. Cory Gardner, Democratic Sen. Michael Bennet and Republican Rep. Scott Tipton are requesting federal disaster aid for the region's orchards.
Put this Palisade peach cobbler recipe in your back pocket as a good luck charm for later this summer.
— Francie Swidler and Nancy Lofholm
5:35 p.m. — Pitkin is latest county to extend stay-at-home order
To more closely align with the state's 'Safer at Home' order, which began April 27 (that's today!), Pitkin County will extend their stay-at-home order through May 9. It was originally supposed to end on April 30.
"We hate to impact the livelihoods of everyone who have been hurt by the COVID-19 restrictions," said Pitkin County Public Health Director Karen Koenemann. "At the same time we want to avoid relaxing restrictions too quickly, only to have to reimpose them if there is a surge in cases."
The May 8 order timeline is consistent with the restrictions in other counties, including Boulder, Denver, Adams, Arapahoe and Jefferson counties. 
— Francie Swidler
4:50 p.m. — State has to balance economics and health, state health chief says
Colorado is walking a fine line between medical risk and economic recovery as it allows businesses to reopen in the face of the coronavirus pandemic, the director of the state health department said Monday.
"Basically this is a really tricky balance between trying to continue to keep the disease transmission at a level at which it won't overwhelm our hospital systems and allow people to still try and earn a living, frankly," said Jill Hunsaker Ryan, executive director of the Colorado Department of Health and Environment.
On Sunday, Gov. Jared Polis lifted a stay-at-home order that had kept all but essential businesses closed for a month. On Monday, a new statewide order called Safer at Home took effect, allowing many businesses to reopen and employees to return to work. Some local governments, though, are setting their own rules. They're either sticking with stay-at-home regulations for another couple of weeks or relaxing their rules more quickly than the state.
Hunsaker Ryan said Colorado still lacks the testing it needs to determine exactly how widespread COVID-19 is and detect emerging hotspots. Instead, officials use other metrics to gauge whether personal and business activities need to be more restricted in certain areas. Those include the speed at which caseloads grow and the percentage of tests that come back positive for the disease.
Ryan said the state's testing efforts are still hampered by an international shortage of key supplies. "In an ideal situation, everybody who was showing symptoms and even people who are asymptomatic that potentially have been exposed would be tested."
Critics say Polis' decision to relax the rules this soon could put the state at risk if there's another wave of the virus later this year.
The University of Colorado hospital system currently has about 200 COVID-19 patients, with about half of those in intensive care, according to CU's chair of emergency medicine, Dr. Richard Zane. He said experts are watching the data closely to detect outbreaks early and tighten rules in communities where caseloads are growing. "We're hyper-aware of what the next step is and what the risks of the next phase are," he said.
— Ryan Warner
4:04 p.m. — Some workers will be able to collect unemployment if they refuse to return to unsafe conditions
Gov. Polis is trying to offer some degree of aid for employees who feel unsafe returning to their workplaces because of COVID-19. 
He's ordered the Department of Labor to ensure people will qualify for unemployment insurance if they quit rather than going back to work in some circumstances. The order says the workplace must have demonstrably unsafe conditions and that the protections apply particularly to vulnerable employees. 
The order says employers can't compel vulnerable people to return to work if they could be exposed to the virus. Also, they must try to accommodate, to the "greatest extent possible," employees who don't have child care while schools remain closed.
The gradual lifting of Polis' statewide "stay-at-home" order has put many workers on edge, concerned they may be forced to either resign or return to situations they consider unacceptably risky. Under normal rules, workers who lost their jobs this way would not be eligible for unemployment benefits.
— Megan Verlee
3:37 p.m. — What the congressional delegation thinks about today's soft reopening
As the new safer-at-home order replaces stay-at-home in Colorado, members of the state's congressional delegation are cautiously optimistic.  
Republican Rep. Scott Tipton said the delegation got a preview from Gov. Jared Polis about the state's soft open. Tipton said most people understand a threat still exists, but he's hopeful that the social distancing, handwashing, wearing face masks and other preventive steps will keep people safe as the state begins to loosen restrictions.
Overall, though, the message he's heard from constituents has been they're "anxious to get back to work."
Democratic Rep. Ed Perlmutter appreciates Polis' effort "to balance public health with the economic challenges" of COVID-19. "Colorado is a diverse state, and local jurisdictions benefit from strong leadership at the state level, as well as the ability to determine what's best for their residents," he said.
Still, Perlmutter stressed legitimate data should drive decisions. It was a sentiment echoed by GOP Sen. Cory Gardner. "As we move forward, we must follow the guidance from public health experts," he said.
Democratic Sen. Michael Bennet, however, is worried that "an unvirtuous cycle of openings and closings" may result from subsequent waves of the coronavirus.
"I have said from the beginning that the best way to address that is to have an infrastructure in place," Bennet said. "And while Gov. Polis is trying to create that, there's no question we'd all be better off if we had a national strategy and leadership to help states manage this crisis." 
GOP Rep. Ken Buck is glad to see the start of a safe reopening of Colorado communities.
"It's important we continue to take measured steps that allow businesses to safely open their doors and get Coloradans back to work," Buck said. "We must also ensure high-risk folks still have the option to work from home."
Colorado is among a handful of states, including Minnesota, Mississippi and Montana trying to allow some businesses to reopen today.
— Caitlyn Kim
2:56 p.m. — Safer-at-home starts today. Here's the order
You can read the full public health order in full below. We also have a break down of what you can and can't do, and what's opening and what's staying closed, here.
2:45 p.m. — The latest coronavirus numbers
There are now 13,870 confirmed cases of COVID-19 in Colorado, Gov. Jared Polis said Monday during an update on the state's response to the pandemic.
695 people have died due to the disease.
There have been 2,479 total hospitalizations, but only 812 are currently in the hospital. In the last 24 hours, 64 people were discharged.
There are 143 outbreaks in long-term care facilities, meatpacking plants, prisons and other places in the state.
The state has tested more than 66,000 people.
— Alex Scoville
2:11 p.m. — Polis will speak soon
Gov. Jared Polis is scheduled to provide updates on the state's response to the coronavirus pandemic and reopening the state at 2:30 p.m. from the state Capitol.
Colorado Public Radio will carry live coverage. Find a signal near you, ask your smart speaker to "Play CPR News" or watch the video below.
1:17 p.m. — Are the roads any busier under "safer at home"?
Anecdotally, and through Hart Van Denburg's camera lens, maybe.
11:23 a.m. — Colorado joins four other Western states in COVID-19 pact
Colorado is joining other Western states in an alliance to fight the novel coronavirus.
Colorado Gov. Jared Polis and his counterpart in Nevada, Steve Sisolak, announced Monday they're joining the Western States Pact, which includes the governors of California, Oregon and Washington. The group will develop a "shared vision" for modifying stay-at-home orders and fighting COVID-19, according to a statement from the governor's office.  All five governors are Democrats.
"I'm thrilled Colorado is joining the Western States Pact," Polis said in the statement. "There's no silver bullet that will solve this pandemic until there is a cure, so we must have a multifaceted and bold approach in order to slow the spread of the virus, to keep our people safe and help our economy rebound."
"Millions of visitors from our fellow Western states travel to Nevada every year as a premier tourism destination, and this partnership will be vital to our immediate recovery and long-term economic comeback," said Sisolak in the statement.
Govs. Gavin Newsom of California, Kate Brown of Oregon and Jay Inslee of Washington recently announced the formation of the pact.
They say three principles are key to the agreement: that their residents' health comes first; that health outcomes and "science, not politics," will guide decision-making; and that states "will only be effective by working together."
According to the statement, modifications to stay-at-home orders must be based on the "total health impacts of COVID-19." That includes the direct impact of the disease on communities, the health impact of measures introduced to control the spread, and the ability of health care systems to care for those who get sick with COVID-19 and other conditions. The group said it would pay particular attention to "those already experiencing social disadvantage prior to COVID-19."
"This effort will be guided by data. We need to see a decline in the rate of spread of the virus before large-scale reopening, and we will be working in coordination to identify the best metrics to guide this," the group said.
The states will work together to share best practices to protect the general public by ensuring "any successful lifting of interventions" includes the development of a system for testing, tracking and isolating.
— John Daley
11:03 a.m. — Next relief package could benefit from 21st Century Cures Act update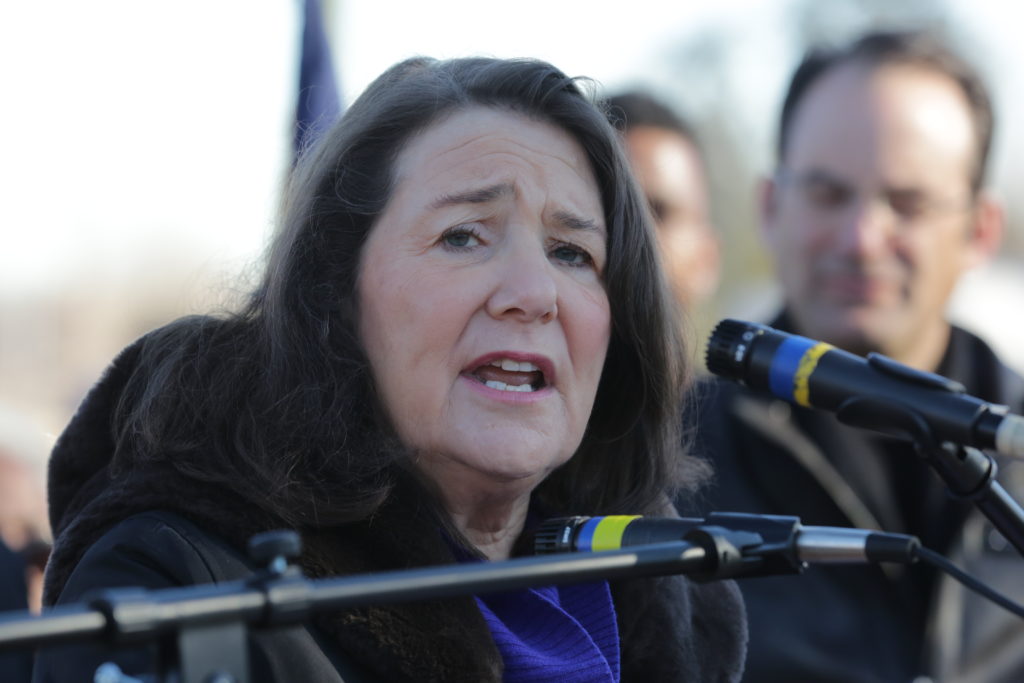 Colorado Democratic Rep. Diana DeGette and Michigan Republican Rep. Fred Upton have been working on updating the 21st Century Cures Act since the fall. But with the country facing an unprecedented public health crisis, the bipartisan duo is hoping some elements of their upcoming bill are included in the next relief package Congress passes.
"We realized a number of the things we wanted to do could help us right now with the research that we're doing on COVID-19," DeGette said.
Some of those elements include improving our nation's pandemic surveillance and testing capabilities and increasing diversity in clinical trials.
DeGette and Upton released their concept paper on the CURES 2.0 legislation on Monday. The goal is to release the full legislation this fall.
The original bill, signed into law by former President Barack Obama in December 2016, invested billions into public health and medical research.
— Caitlyn Kim
10:23 a.m. — Good news for Ikon and Epic pass holders
Vail Resorts is offering credits of up 80 percent on next season's Epic Pass for customers who didn't get to use their passes due to COVID-19 closures.
They are also adding free insurance to new passes in an effort to address customer concerns after an early end to the skiing season.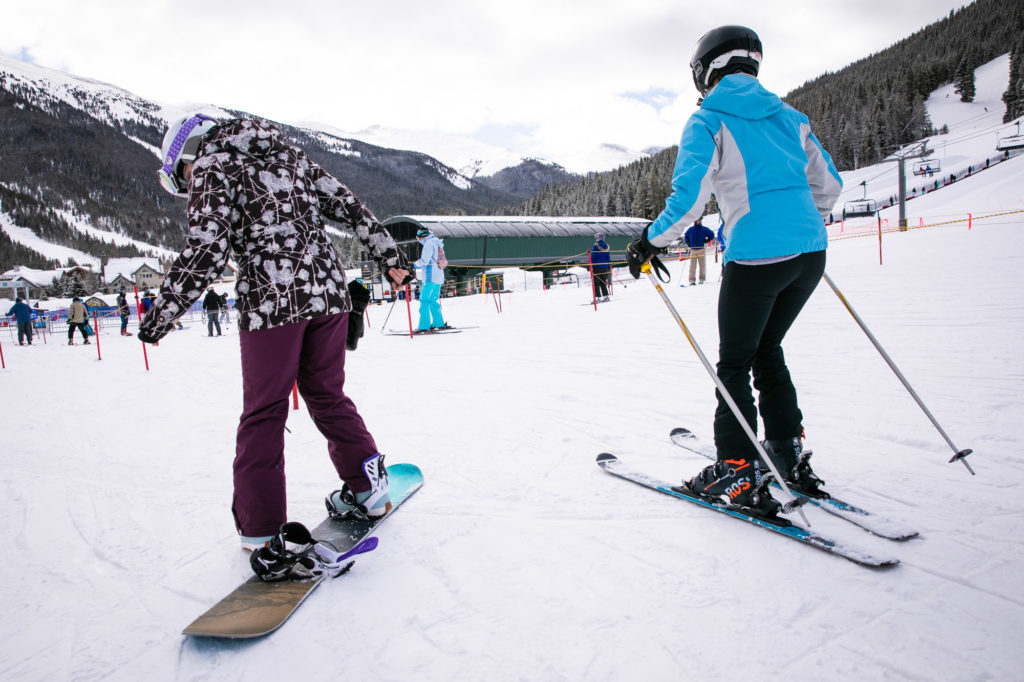 Alterra Mountain Company, which owns the Ikon Pass, has added its own program to new passes to alleviate customer uncertainty. Adventure Assurance means people who buy Ikon Passes for the 2020-2021 season can choose to defer their pass to the following ski season.
Gov. Jared Polis ordered the closure of all Colorado ski resorts on March 14. The season typically ends mid-April.
— Natalia Navarro
9:41 a.m. — 'Non-essential' surgeries and other elective medical care return under safer-at-home
Colorado health leaders and medical providers are worried about how the limited supply of personal protective gear will hold up as the state moves to allow postponed medical care.
In March, the governor ordered the postponement or cancellation of all non-essential medical services and elective surgeries and procedures. The goal was to prevent the spread of COVID-19 and preserve personal protective equipment.
Starting Monday, the state will allow some of those procedures. 
Dr. David Markenson, from the Colorado Medical Society, urges a staged approach that takes care of more serious needs first, to save protective gear, like masks.
"We're hearing the same thing, that private practices are having a hard time obtaining PPE."
Another concern, shortages of medications, especially sedatives used to calm patients, often during surgeries and other procedures.
— John Daley
9:13 a.m. — Will workers feel comfortable going back to work?
Some Coloradans who will be allowed to return to work in the coming weeks aren't comfortable with the idea. Tiara Campbell, who lives in Arvada with her teenage son and works at a dog grooming salon, said she can't go back to work.
"Unfortunately, I don't have child care that I can afford and I definitely don't have child care that would do schoolwork with a teenager."
Employers have their own dilemma — to balance the threat of bankruptcy and legal risks along with employees' health. Employment attorney Bryan Kuhn said that state's "Employers are in a catch-22 and employees are in a catch-22 on this thing."
He predicts thousands of court battles will spring from businesses reopening. The state will allow personal service businesses to open on Friday, though some counties have extended their restrictions.
— Andrew Kenney
8:52 a.m. — Polis to speak today
The governor will deliver an update on the state's response to the coronavirus from the west foyer of the state Capitol. His remarks are scheduled for 2:30 p.m. and Colorado Public Radio will carry live coverage. Find a signal near you or ask your smart speaker to "Play CPR News."
8:33 a.m. — The Aurora Walmart that closed last week has reopened
The Walmart in Aurora City Center, at 14000 E Exposition Ave, that was closed by health officials after a COVID-19 outbreak among employees has been reopened.
Tri-County health officials allowed the store to reopen Sunday after it was cleaned and disinfected by a third-party contractor. One employee and one security contractor who worked at the store died after becoming infected. Officials say there are 11 other confirmed coronavirus cases linked to the outbreak.
— Andrew Villegas
8:00 a.m. — Will businesses feel comfortable reopening?
Gov. Polis will allow businesses across Colorado to begin to reopen this week in certain cases. But some are still worried about the spread of the coronavirus, even if they can start bringing customers back.
Tom Johnston and his wife, both in their 70s, run the Mineral Adit Rockshop in Colorado Springs. They plan to wait a few more weeks to see how the virus spreads with more businesses open before they plan to reopen their shop. And once they do start their business again, they'll only allow one customer at a time by appointment only.
"I don't want to die, I don't want to die," he said. "And so, when someone calls and wants a mineral, I'm going to wear a mask and gloves and hope that they'll buy, you know?"
However, businesses that want to can start to offer curbside pickup of items starting this morning. And can allow customers back through their doors on Friday, provided they implement best practices. Many counties, however, have their own stay-at-home orders still in place.
— Dan Boyce
7:29 a.m. — Leprino Foods' Fort Morgan plant shut down because of positive coronavirus cases
The cheese company will remain closed for at least five days after testing revealed a high number of people who tested positive for COVID-19. The exact number has not been released at this time. The company began testing on April 19 and said it will finish testing all 350 employees by Monday.
During the five-day closure, the company will do a deep cleaning of the facility. All employees that were scheduled to work will still be paid. The company also says that employees over the high-risk of 65 won't be expected to be at the facility but will still get paid until further notice.
— Taylor Allen
7:06 a.m. — Where cases stand
As of Sunday afternoon, Colorado has seen 13,441 known positive cases of the novel coronavirus. There have been 680 deaths.
The death count fluctuated over the weekend due to the state finding and removing duplicates that were entered in the data. The state also introduced a batch of data from outside labs on Friday, which gave the appearance of a spike. You can learn a little more about that here.
A note about the coronavirus data: CPR News tracks and graphs the "reported by date" data provided by the state of Colorado. This data lags by 24 hours or more, is subject to revision and in some instances, cases take time for the state to confirm, so some prior counts may change. You can learn more about the challenges the state faces with the data in this report.
— Jim Hill
6:37 a.m. — Colorado now rolls with 'safer-at-home,' which is kinda like 'stay-at-home'
The statewide stay-at-home order expired yesterday, which means some restrictions on public life have eased up today — in some places.
Several metro counties have extended their local stay-at-home orders until May 8. The rules you have to follow now depend entirely on where you live.
Many counties — including El Paso and Larimer — will follow the governor's schedule: retail businesses can begin curbside pickup today and open their doors on Friday, as long as they take safety precautions. Offices will be allowed to bring workers back starting next week.
On the opposite end of the scale, the state has allowed some counties to lift even more restrictions. Eagle and Mesa counties have both been granted waivers, and Custer and Fremont have applied for them.
You'll still need to wear a mask if you go outside on essential needs and you'll still need to wash your hands.
As Gov. Jared Polis has said before, "when in doubt, just stay home. I mean, that's the safest thing."
— Jim Hill, Megan Verlee
You care.
You want to know what is really going on these days, especially in Colorado. We can help you keep up.  The Lookout is a free, daily email newsletter with news and happenings from all over Colorado. Sign up here and we will see you in the morning!