Swiss solar company bringing 350 jobs to Colorado Springs with new manufacturing facility
It looks like Colorado Springs will get 350 new manufacturing jobs by the end of next year. The city announced Monday that the Swiss solar company Meyer Burger is opening a new "high performance" solar cell manufacturing facility in town. 
The company will move into a former semiconductor fabrication plant where they will manufacture solar cells used in solar modules, panels, and arrays. According to Meyer Burger, the cells made in Colorado Springs will directly supply a separate production facility in Arizona. 
"Meyer Burger's technologies are found in most solar modules produced worldwide, and their decision to locate in Colorado Springs adds to our growing advanced manufacturing sector," said Johnna Reeder Kleymeyer, president & CEO of the Colorado Springs Chamber & Economic Development Corporation. "The new Colorado Springs footprint will be Meyer Burger's first site in the Western Hemisphere to manufacture the chips and wafers that power cutting-edge solar technology." 
A press release from the city says workers will be paid an annual wage of nearly $80,000, about $18,000 more than the average for El Paso County last year. Positions include operators, engineers, and maintenance personnel.
Meyer Burger says "more than 80 percent of the purchasing volume for the company's German production plant came from local suppliers." A similar commitment will be in place in Colorado Springs, according to a press release.
Governor Jared Polis also weighed in on the news. 
"Colorado's strong economy and business-friendly environment continues to attract companies to move and grow here," he said in a statement, adding that the expansion will further position the state as a leader in the cleantech industry. 
According to the governor's office, Colorado is currently fourth in the nation for its concentration of cleantech employment, with the industry having a $4.6 billion economic impact each year. Employment in the sector grew 10 percent over the last two years, directly employing 62,000 people.
"Meyer Burger is currently working on additional multi-gigawatt offtake agreements in the U.S. with new customers," said Gunter Erfurt, Meyer Burger CEO. "We are already exploring opportunities to add further solar cell and module production capacity in the country."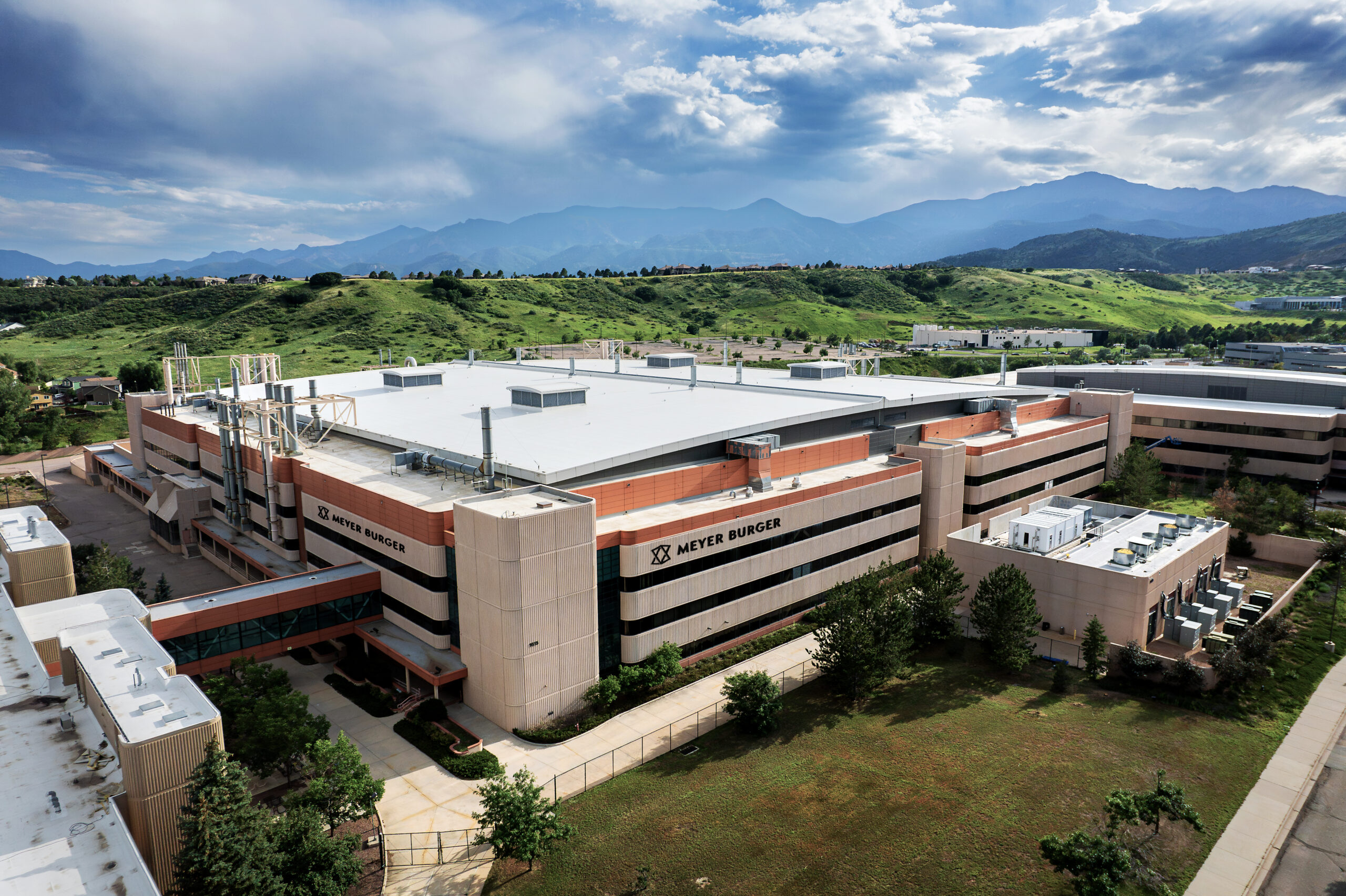 The company has received its fair share of incentives from city, state, and federal entities. 
In a press release on the Meyer Burger website, a list of incentives includes an eligible sum of $1.4 billion as part of the Inflation Reduction Act, a $90 million package from the city and state, and an anticipated $300 million loan from the Department of Energy.
Meyer Burger says they're planning to have their "Made in USA" solar cells pumping out of Colorado Springs by the fourth quarter of 2024.
You care!
Southern Colorado is changing a lot these days. We can help you keep up. Sign up for the KRCC Weekly Digest here and get the stories that matter to Southern Colorado, delivered straight to your inbox.