THE THRILL OF DISCOVERY: EXPLORE THE NATURE OF KAUA'I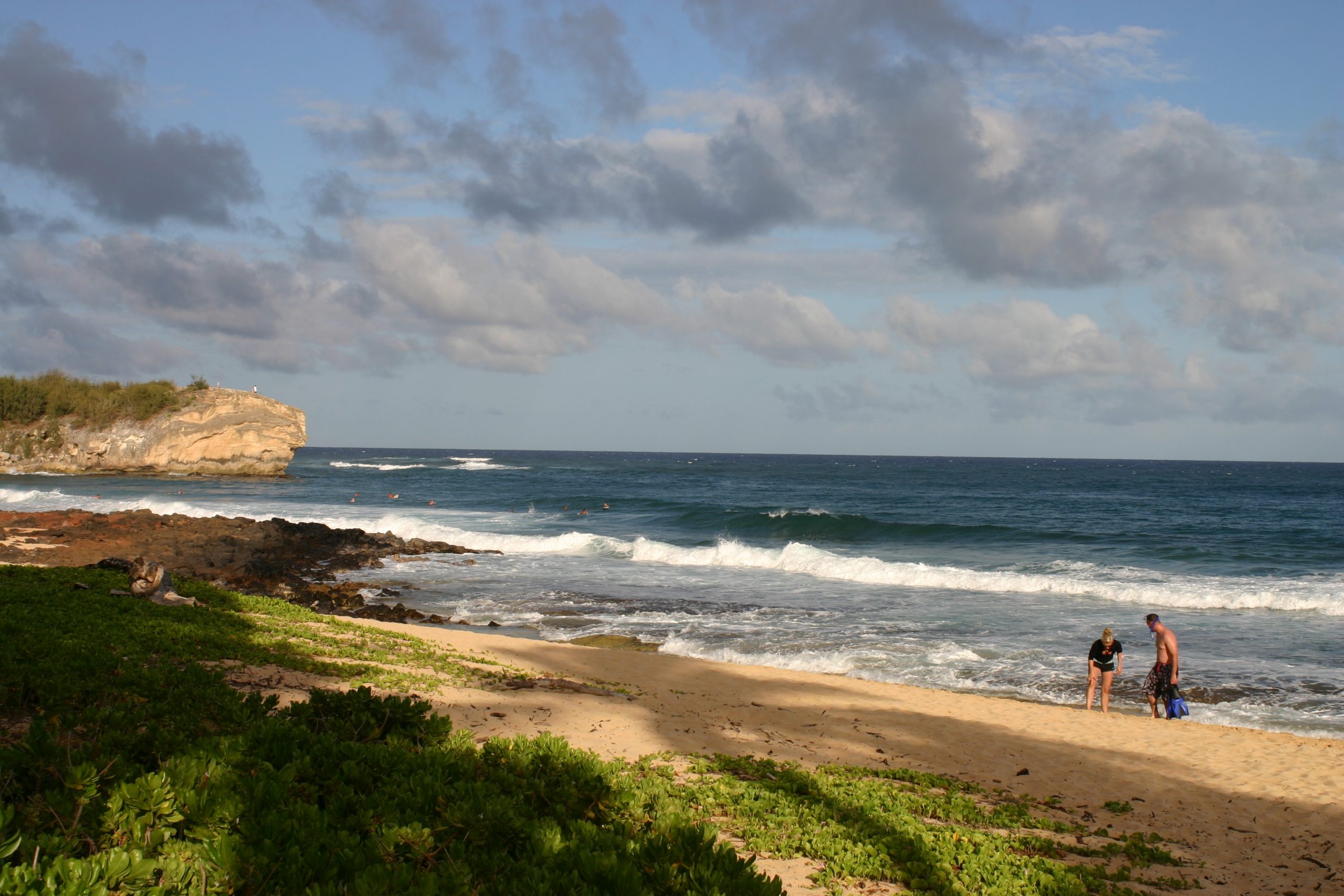 PHOTOS: Rick DuVal
The flotilla of fat blue and yellow inner tubes sorts itself into single file as we enter the first of five tunnels on our downhill journey through former irrigation ditches on the Hawaiian island of Kaua'i.
The waterway's banks are lined with tropical blossoms tucked into mosses and ferns. Sunlight flickers through the forest canopy.
Then, darkness.
In the tunnel, our tubes bounce off each other and the walls like blind bumper boats, causing them to spin uncontrollably, twirling downhill in the tepid water.
Then I hear someone screaming with laughter.
Oh.
It's me.
What can I say? Anything that requires you to wear a swimsuit, water shoes and a helmet with a head-lamp has got to be fun.
Mountain tubing is just one of several ways to explore the natural side of Kaua'i, nicknamed the Garden Isle for its lushness. But exploring nature doesn't have to mean meandering along a signed trail with binoculars in hand. On Kaua'i, visitors are offered multiple ways to discover the nature of the island while having a blast.
Like mountain tubing.
Kaua'i Backcountry Adventures introduced this activity in 2003. The company has exclusive access to private land, a former 17,000-acre plantation, where the tubing happens. Adventurers are hauled up the mountain in a six-wheeled military vehicle, given a safety talk, then plopped into the oversized tubes in the downhill canal.
"Pretend you're falling back into a recliner," the crew advises.
Our twenty-something guides are full of good information about the island. They tell us the canals, or irrigation ditches, were dug around 1870's by plantation workers, to channel rainwater to thirsty sugar cane crops.
After an hour of twirling and bobbing through the occasional mini rapids and one heart-stopping drop, we pretty much just float and relax.
As the tubing comes to a halt and we are helped out of the water, I keep pushing myself to the back of the line. I don't want to leave. I'd do it all over again, in a skipped heartbeat.
The next morning, we rise before the sun to catch Captain Andy's catamaran trip around the Na Pali Coast. It's barely light when our catamaran sets out to sea. A bit rough this day, the wave action entices a few on board to wash down some Dramamine with the coffee, fruit and breads laid out for our breakfast.
The catamaran allows close views of the stunning Na Pali coast. Here, red cliffs capped with emerald 
  foliage rise from a turquoise sea, just like on the post cards. You can't see this by car. There are no roads to this spot.
If this setting looks familiar, think of such movies as "Indiana Jones" and "Jurassic Park," among dozens filmed here.    The crew dispenses local history with the cold drinks. And the catamaran comes to a sudden halt when we spy two monk seals off the port side. They're extremely rare, with numbers in the low hundreds these days, we're told.
Sea turtles also merit a slow-down, and playful dolphins come race the boat for a few miles, till they tire of the sport.
After a stop to snorkel in a calm bay, everyone climbs back on board for lunch and the return trip.
Our last day on Kaua'i starts off with a bang. Or, at least, a whir.
    We catch one of the Blue Hawaiian helicopter tours for aerial views of dozens of waterfalls. Our talented pilot hovers in the heart of the Waialeale Crater, rotating slowly so we all get a 360-degree view of the world's wettest spot. It's misting, which only makes it more gorgeous.
He, too, is full of local history and lore. The 3,500-foot-deep Waimea Canyon, he tells us, was dubbed by Mark Twain as "the Grand Canyon of the Pacific," and we can see why from this seagull's eye view. Its red, purple, gray and green rock glows in the morning light and its buttes and sheer-walled gorges don't look very accessible.
I have to think that Captain Cook, the first European known to have visited the islands, would be jealous.
WEB EXTRA
IF YOU GO
Kaua'i Backcountry Adventures, Visit www.kauaibackcountry.com   or call 888-270-0555
Captain Andy's catamaran tours or kayaks.  Visit www.napali.com  or call 800-535-0830
   Blue Hawaiian helicopter tours. Visit www.bluehawaiian.com  or call 800-745-2583
   Information:
For a free visitors guide and travel planner, contact the Kaua'i Visitors Bureau, online at www.kauaidiscovery.com, or call 800-262-1400.
Linda DuVal is the former travel editor for The Gazette, a freelance travel writer and winner of several Lowell Thomas awards. She is the co-author of Insider's Guide to Colorado Springs and writes a local Web site, Pikes Peak on the Cheap (www.pikespeakonthecheap.com).
Colorado Traveler airs Sundays before the Splendid Table and Wednesdays at 11:55 am. 
You care!
Southern Colorado is changing a lot these days. We can help you keep up. Sign up for the KRCC Weekly Digest here and get the stories that matter to Southern Colorado, delivered straight to your inbox.