Cruisers On Federal, Aerial Dancing In Breckenridge, Blackpacking, Fly Fishing And More Photos Of The Week
One big Federal Boulevard cruise recently marked a new era for a Chicano tradition. City Council recently proclaimed that the tradition is part and parcel of Denver's cultural history. A big cruise, bookended by gatherings at Barnum and La Raza (officially Columbus) parks, was attended by Police Chief Paul Pazen and a quartet of Chicano legislators from the city and state.
---
Not all Coloradans share in the outdoor experience. Blackpackers, founded by Patricia Cameron, wants to change that: African Americans have been historically underrepresented in outdoor recreation, although studies show that beginning to change. Cameron, an outdoor writer who works part-time at an outdoor gear shop, said there are a lot of times she feels left out too.
"Be it (my) background or how I got into the outdoors or how I use the outdoors or just who I am as a black American woman," she said. "What's awesome about this is we get to come together and we have a lot of those shared experiences just based on that."
---
BANDALOOP is known for its vertical dances on the sides of skyscrapers and mountains, as well as from famous sites such as Seattle's Space Needle. Arts reporter Stephanie Wolf turned her gaze upwards to watch the aerial dance show at the Breckenridge International Festival of Arts.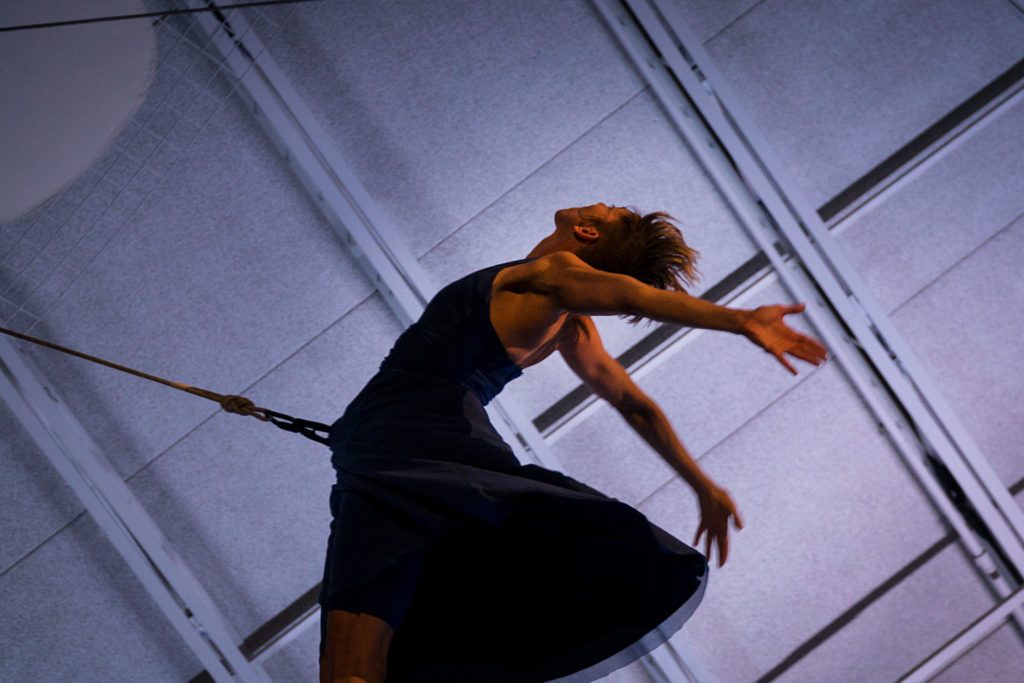 ---
Ever wonder where those Denver Boots come from? J.W. Reffel Metals is an Englewood foundry and a family business. It's also where some of the famous, trademarked handcuffs for cars are created. Workers heat metal until its molten and then pour it into one-time use casts. They harden and cool within minutes.
---
We talked with the guy who took glamour shots of Denver Gold (and Broncos) coach Red Miller with a leopard. Just like everyone else, photographer Mark Kiryluk told us has no idea why Red Miller posed with his arm around a big cat predator in 1983, but thank John Elway he did, because the picture is a gift. We first came across Kiryluk's photo for a story on Denver's "junk sports" teams, franchises that belonged to experimental leagues looking to be the Next Big Thing. (Pro roller hockey, anyone?)
---
How do you hook more women on fly-fishing? Get more women guides in the water with them. After all, Colorado is a kind of heaven for fly-fishing. It's easy to picture fishermen in their waders, snapping a line to and fro. But if Kaitlin Boyer has her way, when you think about that scene, it's not just men on the water. 
---
Denver wants to boot the Onyx nightclub out of its 14th Street city-owned location, citing crime. District 6 Police Commander Aaron Sanchez said the police department has responded to 235 911 calls near 14th and Arapahoe since January, often because of fights. Security cameras help them spot problems.
---
The Colorado Classic is the only race of its kind, and it's inspiring women across the state. This revamped race is now touted as the only women's standalone pro road race in the Western Hemisphere. The 220-mile, four-stage race started in Steamboat Springs, moved to Avon, then Golden on Saturday and Denver.
You care.
You want to know what is really going on these days, especially in Colorado. We can help you keep up.  The Lookout is a free, daily email newsletter with news and happenings from all over Colorado. Sign up here and we will see you in the morning!